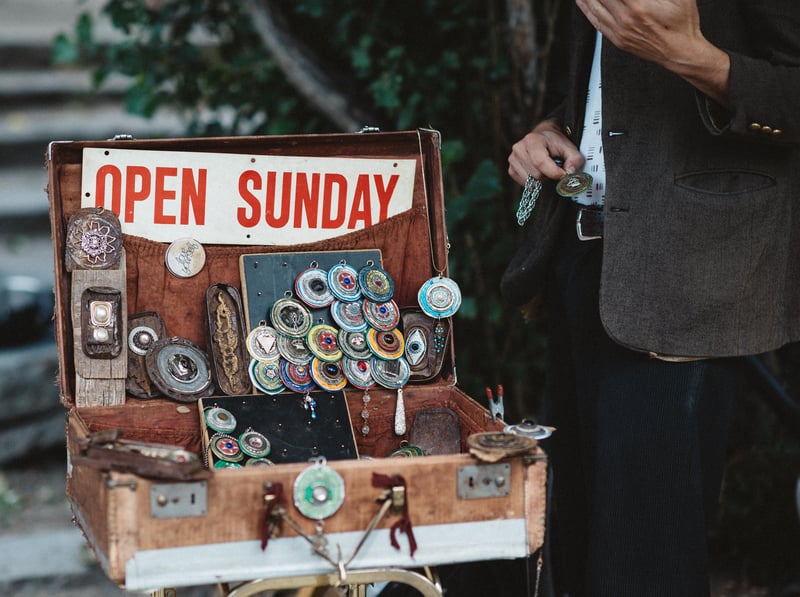 Photo Courtesy: Roman Kraft


"Tell me again, what is it that you do?" Almost every day, for as far back as I can remember, I get this question asked of me. I've gone through dozens of revisions on my elevator pitch and still most people can't wrap their brain around Multicultural Marketing. The truth is, that's what we are... a multicultural marketing firm. What we do however is simply, solve problems. That's why we're so passionate about this blog and why we contribute to it so often (now roughly 4 submissions weekly.) Clients present us with their problems and we immediately go to work solving them.
So when new clients come to us in search of multicultural marketing solutions, we often have to take a step back to make sure we're on the same page. We often get tripped up on terminology. What they believe is marketing is not, or more often, not the complete marketing picture. So I thought this week, I'd take a moment to establish a baseline.
What Exactly Is Marketing?
The super-duper official American Marketing Association approved definition of market Marketing is the activity, set of institutions, and processes for creating, communicating, delivering, and exchanging offerings that have value for customers, clients, partners, and society at large. There's a lot to unpack here. The key word here is value. Its the most used word here at Highbrid and with good reason. Its the currency we deal in. Providing value to the customer is the essential element in the transaction. Without value, there's no reason for a consumer to consume.

Its also important to note that marketing is the complete set of all your activities and processes from the creation to delivery of your product or service. Essentially marketing is your business, not just your communication of it. This might be a difficult concept to digest if you've believed the contrary most of your life. Marketing is the nucleus and lifeblood of any organization. Your mission, values and vision are marketing. Your core philosophy, corporate culture, training methodology, internal processes...all marketing. Your customer database or CRM, team retreats, employee handbook, product packaging, shipping process, POS system, its all marketing. Marketing has its tentacles in every aspect of your business from the time you conceive of it to the point that potential consumers realize they need what you're offering, compare you against other alternatives, negotiate and ultimately make the decision to do business with you. Even after they buy, marketing encourages them to do so again more often and become evangelist for your product.
All Promotion is Marketing, All Marketing is not Promotion
When most people first engage us in helping them with "marketing" what they're really thinking about is promotion. However, like advertising and public relations, promotion is only a subset of marketing. As defined, promotion refers to activities, which communicate the product, brand or service to the user. The idea is to make people aware, attract and induced to buy the product, in preference over others.
In the buyer's journey, promotion falls in the consideration stage and is the line of communication between the consumer and the brand. This occurs in many different forms from social media, to that great big awning outside of your shop or word-of-mouth. Your promotion essentially is the communication of your marketing strategy.
When Do I Need Marketing?
Now that we know the difference, you may be asking: if marketing isn't what I thought it was, do I still need it? The simple answer is yes. If your business plans to have customers, you need a marketing strategy. But I realize it can be overwhelming when considering where to start. Here are 3 essential marketing hacks to consider most immediately.
Customer Relationship Management (CRM) is essential for any business growth. Your CRM is your business' brain. It organizes and manages a company's every interaction with potential and current customers. It compiles information from every possible channel where a customer may interact with the company

including website, email, social media, point-of-sale, etc. It

provides you with statistics, trends and other data to empower users to make the correct marketing decision. Along with an attorney and accountant, any self-respecting business should be investing in CRM. The best news is that some, even the most powerful ones, are free.
Social Media strategy. Almost as much as being asked what I do, people ask if I "do social media." Of course I do. Don't you? Doesn't your customer? Then you should too! I'm making fun of course, but if I told you there was a place where 99% of the customers you were trying to reach spent their time every day, wouldn't you break your neck trying to be there too? Of course you would. While it can be time consuming, distracting and tempting to do engage in non-business related activity, keep your presence simple and manageable. Only invest in social platforms that your audience uses as well. Then set SMART Goals to grow incrementally. Engaging your consumer will be the easy part, converting them into customers requires a strategy. Here's a guide on how do do that with each platform.
Buyer persona. Forget target markets. If one more entrepreneur tells me their target market is "everyone" i'm going to scream. You can't hit everywhere on a target with one arrow. Instead we focus on our best customer. That's often the most lucrative buyer or the person most likely to buy and buy often. Buyer Persona's help us hone in on that target. Unlike a target market, which is a compilation of data points and demographic ranges, buyer persona's depict a fictitious consumer that represents an ideal user type. With everyone in your organization focused on marketing activities geared towards attracting consumers showing similar characteristics and behavior, you'll bring in more low-hanging fruit.