---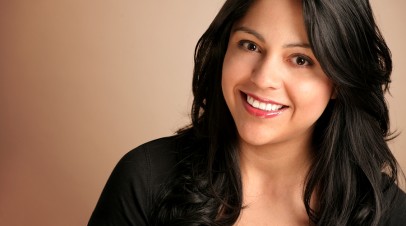 Earlier this year, I discussed a few Hispanic Marketing Trends to Pay Attention To. Now that first quarter is behind us, we can now get an accurate look at what 2016 is shaping up to be. The Hispanic Market in particular is one to watch as it continues to lead the way as it relates to advertising spend. However, the space has become very crowded and competition has skyrocked. Huge returns are at stake. No longer can it be viewed as a special market or addressed with a discretionary budget, Hispanic Marketing needs to be a top priority.
These companies are pouring in huge investments in marketing in 2016, with as much as $540 billion allocated for advertising and marketing initiatives. 69% will focus on content management, performance optimization and website development, while 53% will make mobile app development and social media their top priority for driving engagement.

Hispanics Go Mobile
I'm often surprised why this point has yet to sink in among marketers and those that get it, unfortunately and inaccurately attribute to socio-economic factors. Latinos prefer mobile over desktop because of convenience. This trend surpassed the tipping point years ago but is still trending towards mobile saturation. Forget about digital marketing strategy, bottom line, if your ENTIRE Hispanic marketing strategy does not center around mobile, you're destined to lose.
Social Media is Rising to the Top
Social Media is great. You would be hard pressed to find someone who isn't on at least one social platform. Hispanic consumers of course are no exception. What has made Social a viable marketing tool is the analytics. No longer is Social Media just a hodgepodge of status updates, links and puppy pictures, (no disrespect, we love cute puppies.) Marketers can now leverage the back-end metrics to interact with a the previously elusive Hispanic audience in a two-way conversation. Conversely, Hispanic consumers are increasingly turning to social media as a supplement to their Google search results to learn more about products and services they intend to buy.
Content is Still King
As much as 88% of B2B companies have some form of content marketing strategy. 78% of which have raised their content creation rate since 2015 according to the Content Marketing Institute. What does this mean? Nothing we already didn't know. Content is still King. Its even more important for the Hispanic Consumer. They are increasingly looking to self-educate about brands. Over 95% of respondents preferred customized & personalized content vs. outright advertising.
More Interactive is the Reaction
Not only is content King, the content must be interactive. Latinos continue to over index in digital and one of the Hispanic marketing trends we expect is they will demand more interactive content. Hispanic consumers above all else expect brand engagement, they want to be better informed. This means marketers must consider a more interactive strategy.
Latinos Don't Play Games (well actually they do)
Historically, Latinos haven't been considered a huge gaming audience. However, according to HispanicGamers.com, Hispanics reported playing video games more often than their Non-Hispanic counterparts (12 hours per week vs. 9 hours.) As previously stated, Latinos prefer mobile and thus play video games most often on their mobile device compared to their computer. Lastly, to my previous point, Hispanics are turning to reviews on the internet as the most influential sources for buying video games.
Wear Tech Proudly
Wearable tech has long been considered gimmicky but as the technology and more importantly, the fashion has become more streamlined, Hispanics are intrigued. While the general marketplace still leads the way, Latinos are adopting wearable technology at increasing rates and we expect this trend to continue. Hispanics interest in gaming as previously stated plays hand-in-hand. Products like the Apple Watch and the virtual reality device, Occulus Rift are being adopted as accessories to the Latino lifestyle.
Don't Discount the Youth
While this is last, its perhaps the most important Hispanic marketing trend to consider. According to the Pew Research Center,nearly half of U.S. born Latinos are under the age of 18. Historically, these individuals would be discounted as not viable consumers. This may be correct. However, although Hispanic minors aren't viable consumers they are family influencers. This is true of many immigrant families. Families rely on their youngest members, most often educated in American schools and raised on American culture for buying insight. Verticals like Healthcare, transportation, education and others take notice. While they might not be spending the cash, doesn't mean their not influencing buying decisions.


---
As they say the more things change, the more they stay the same. As the Hispanic consumer becomes more mainstream, behavior isn't changing a lot only trending toward market saturation. However, we are seeing interesting new trends like wearable tech and gaming to keep an eye on as marketers consider Hispanic prospecting.
Interested in learning more about prospecting Latinos and other multicultural groups? Check out this free resource below and let me know what you think.