Our thoughts and prayers go out to the thousands affected by the devastation in the wake of Hurricane Harvey. With an event of this magnitude, victims will have long-term needs for months and years to come. To help, you can make a donation to the American Red Cross (www.redcross.org). I must preface this entry by saying I don't support the practice of exploitation of tragedy. In no way is this an endorsement of capitalizing on the misfortune of others for business gain.
Despite what may now be a varying opinion concerning global climate change, what isn't debatable is the fact that we have been experiencing more severe weather. "Once a Century Storms" and other natural disasters are becoming far more frequent. And while storms are top of mind in the wake of Hurricane Harvey, it's important to remember there are other natural disasters in the form of tornados, earthquakes. Additionally, disaster can strike in a number of different ways that may adversely affect your business or you personally.
As the number of disasters increase, so have the number of businesses, products and services available to help mitigate the risk and deal with the fallout efficiently in the event disaster strikes close to home. The challenge that many of them have is convincing them they want the protection or a solution until disaster strikes and the time comes when they absolutely need it. Using a grassroots marketing approach in times of crisis to illustrate how "this could be you" the most effective way to achieve this objective. Here are 5 Grassroots Marketing Examples in the wake of disaster.
Duracell's Rapid Responder Truck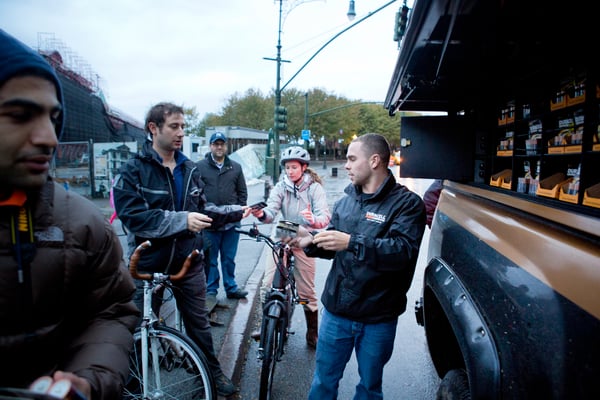 Battery manufacturer, Duracell created its "Power Forward team to respond to disasters to help those in need. Their fleet of SUVs provide power, not only in the form Duracell batteries for radios and flashlights, but the vehicle features 36 telephone charging stations, weather-proof televisions to broadcast the news and forecast, four computer terminals with internet access and Wi-Fi connectivity, a 16,000 lb wench to free stranded vehicles and move debris and even a climate-controlled rendezvous point where families can reunite and either warm up or cool off. The trucks are huge win for Duracell who is normally thought of for just batteries but reinforces the brand by saying they're dependable and there for you, literally, when you most need them.
American Red Cross Haiti Earthquake Relief Mobile Donations Campaign
When the earthquake devastated Haiti in 2010, the American Red Cross leveraged a new fundraising campaign that solicited micro-donations of $5 and $10 via text messages. The campaign raised $32 million for the American Red Cross, from a mass of $10 texts to the word "Haiti". While the Red Cross had also solicited donations in the aftermath of Hurricane Katrina, the combination of technology and cellphone saturation had not yet reached the sweet spot it would be in five years later. While the campaign only netted $130,000 for the relief efforts, it provided the groundwork that would be improved upon in the next major global disaster and is still employed to this day.
Allstate Good Hands Team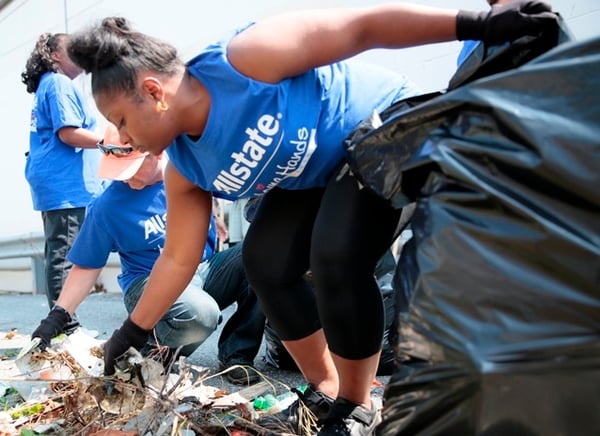 As an insurance carrier, Allstate's busiest season" is whenever disaster strikes. Displaced victims flood their call centers to place claims on damaged property and homes they insured under the carrier. Given the stress of the situation, it becomes the most delicate time in the relationship between insurance carrier and client. Allstate decided to be proactive. In the 1990s the company created one of the first dedicated catastrophe teams in the insurance industry providing on-site adjusters, resources, and volunteer support in the wake of natural disasters.
In 2012, When Hurricane Isaac struck, Allstate and The Allstate Foundation provided a half million dollar grant to Feeding America and delivered more than 1,000,000 meals to those in need. While I'm not going to say this was all done out of the goodness of their heart, having the branding and boots on the ground is proof positive to those affected that they're "in good hands" as they're long-standing slogan says. For current customers it reinforces that mantra and for those of competitors that weren't as visible, it just might be catalyst to force a switch.
AirBnB Disaster Temporary Housing Program

Airbnb and other share economy companies do not lack for their fair share of controversy. So any opportunity they can seize to leverage good will is a step in the right direction. Its unique network and platform provides the perfect disaster ready program to secure free temporary housing for families impacted by disaster and those providing aid. As times of natural disaster temporarily put a pause on often vital tourism for AirBnB hosts, these vacancies at the very least provide the perfect opportunity for them to help. The company contacts registered hosts in the impacted area to determine if they are willing to offer help by providing accommodations. The company rolls out outreach workers that work with first responders to get those effected set up with temporary accommodations as quickly as possible using their technology. Victims get the benefit of shelter and the feeling of being home even if it isn't their own.
Western Carolina University Emergency and Disaster Management Program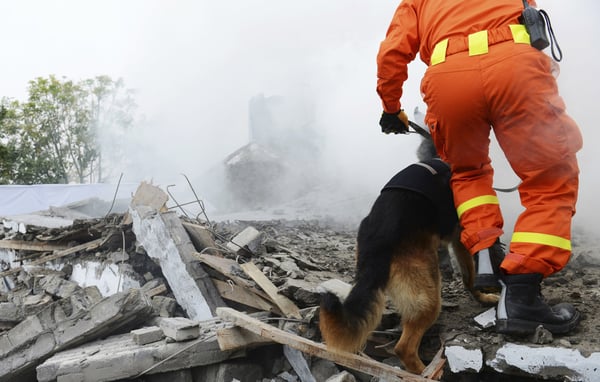 Western Carolina University is one of12 four-year institutions nationwide to offer an emergency and disaster management degree program. Program graduates find employment with the Department of Homeland Security, the Federal Emergency Management Agency, the Department of Health and Human Services, and state, county and local governments as well as not-for-profit and commercial hazard mitigation organizations. A number of graduates choose to pursue advanced education in the areas of homeland security and emergency management. Graduates of the program have been visible on the frontlines of natural disasters and in the courthousese fighting for legislation to improve diaster relief efforts and funding moving forward. There's no better grassroots marketing than that.