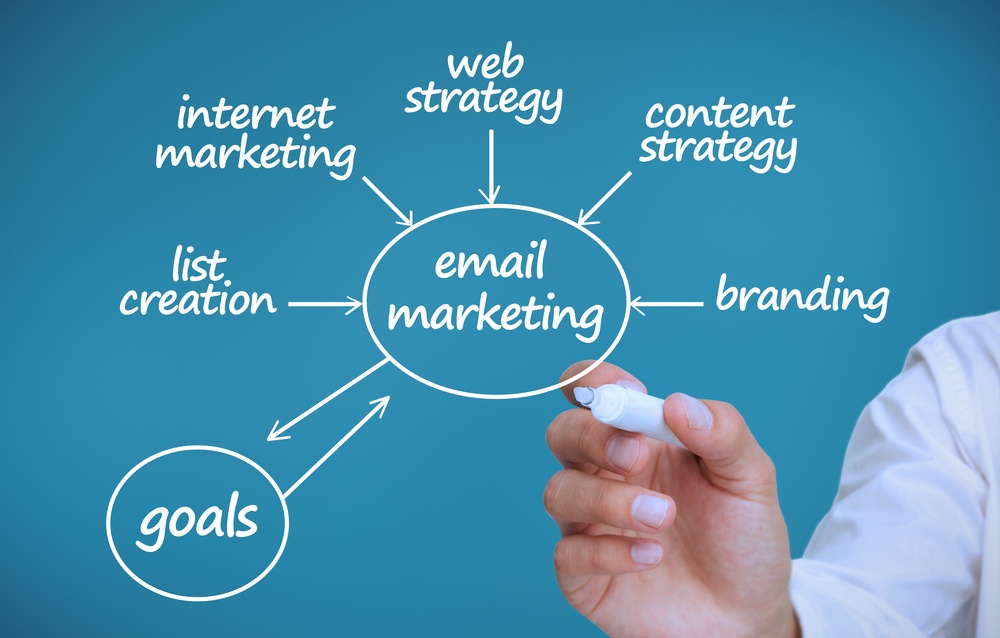 "I need a website built, I want/need to be on social media, my son/daughter set up a Facebook page for me." These and a bunch of other cliche statements you often hear from small business owners in regards to their digital marketing efforts. Some don't even think of it in terms of marketing or may not understand the full capabilities of digital to enhance their business but they know that they need to have a digital presence. But where do you start, how much to do, how often? These questions arise for small business owners and we've put together this brief guide with a few helpful tips for small business owners beginning to use digital marketing.
Choose the right tool
You wouldn't use a wrench to hammer a nail and wouldn't use a hammer to loosen nuts and bolts. The same can be said for your digital marketing. Ideally you want to use one tool like hubspot or zoho where you can manage every aspect of your digital marketing from one location. If you decide that to start you're only going to use one form of digital i.e. email campaigns then maybe you use an email marketing tool exclusively. At the very least you want to use a tool that includes a CRM that way all of your activities can be tracked and attached to a contact record and you can keep you marketing messages organized making sure the right persona is getting the right message at the right time.
Choose your platforms
In addition to choosing the right tool, you'll have to decide on the digital platforms you'd like to use. This is going to be predicated on your buyer persona. Where does he/she live in the digital world? Where's your persona going to find solutions to problems that you can solve for them? This is where you want to be creating content that can be absorbed wholly on the chosen platforms but also has a conversion or call to action directing them where they could find out more about how to solve their problem and how you can assist. Don't spend time on facebook if your persona isn't there.
Content Creation
No matter what tool you choose or platforms your buyer persona lives your going to have to create content. Content is the gasoline for your digital strategy it makes everything go. It's what attracts your persona to your digital presence and it's where the calls to actions and conversions from prospect to lead, to MQL SQL and then customer live. Not only do you have to create content you have to make sure that the content is optimized so your persona will be able to actually find it when searching online. You'll also have to create clusters of content around certain ideas or solutions to problems for your buyer persona. Your content needs to be relevant and helpful use it to own the digital space on a given topic.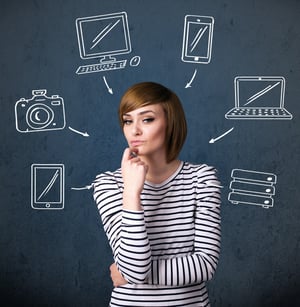 Link Build
Link building is another way small business owners can leverage digital marketing. Once you beginning creating individual piece or clusters of content you should include relevant links from other sites and companies as part of your content strategy. Subsequently you should reach out to other sites and small business owners to include links to your content on their sites and social platforms. This will raise your authority with search algorithms and give other ways for your buyer persona to find you. Also link building is practically free and you may be able to get content creators to create on your behalf if they know your site gets a lot of traffic and you're an authority/thought leader in your industry.
Be Consistent
When your persona comes to you website or visits on of your social media pages, you want them to see up to date relevant content. The biggest turn off is to land on a page and see the last post was form 3 months ago or longer. That's an automatic sign that your business isn't formidable even of it is we're talking about perception. I understand that as a small business owner you may not have time and I'm not advocating posting creating content every moment of everyday but come up with a schedule and stick to it. If your persona knows that every Wednesday you're delivering new content that provides value and solves a problem than the will thank you with exponential growth and conversions from leads to customers.
Hire/consult with an Agency
If you really feel overwhelmed by digital marketing and you have the means you may want to consider hiring a marketing agency. They can bring a level of professionalism and polish to your digital marketing presence that you wouldn't be able to replicate. They'll be able to scale up as your business grows. You can focus on servicing the growth that will come as a result all while having someone pay full time attention to your digital presence conversion and sales. Keep in mind you're not relinquishing complete control you'll still have to stay abreast and give input on the strategy, but at least this way the job is getting done.
Digital Marketing can be a daunting task for small business owners but for most it's a must do of the to-do's. Hiring an agency can help along with being consistent, choosing the right tools and platforms, creating content and link building are also good tips for your digital marketing to live by. What other rules to digital marketing should small business owners follow? Feel free to chime in using the comments section below we love hearing from our readers.