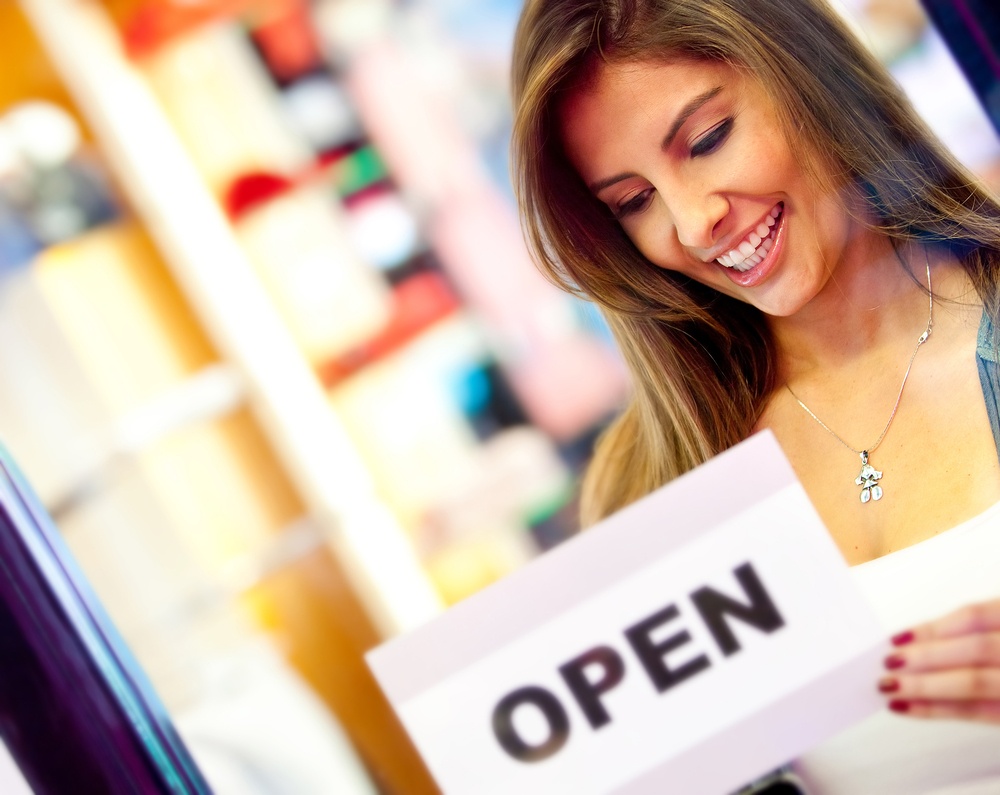 Small Business owners are always asking us about opening a second location, and we've addressed prior about the indicators of when a small business owner should open a second location. The indicators all point to the fact that you're ready; you've had consecutive quarters of growth, your processes are in place, you may be taking over a competitor, your buyer persona is asking for a second locale, and you've at the very least conceptualized a launch campaign. The next logical step is to begin to think about how you're going to go about marketing this next location.
A simple process is to approach the marketing in different phases: pre launch, the launch and post launch. Each phase has a unique set of challenges and opportunities so you'll need a checklist to make sure your marketing is fully optimized at each stage.
Pre-Launch
In terms of marketing prior to opening your second location or the pre-launch phase, it's about setting yourself up for success. What are the things you can do before the doors open to ensure success once they open. Think back to your first opening: what worked? what didn't? Hone in on these lessons and amplify what worked, and revise or discard those ideas that didn't work.
Are you able to run an effective campaign where you can project your earnings for the first few months in this new location? If not, your process may need some refining before moving forward.
There's also a delicate balancing act between your taking care of your tasks for the new location while continuing to grow your current location. This can be a tall task for a small business owner to undertake. The silver lining is that with your new location, you already how your target buyer persona purchasing from you. This is a good opportunity to do some market research to find out what's resonating, what's not, and if they'd support a second location.
Other items on your checklist should include but not limited too:
Encourage current customers to be promoters
Consider having a "Soft Launch"
Capture leads
Ensure 1st location can sustain itself without your presence
Processes are in place (ex. CRM System and POS System)
Employees are in place
Pre-Orders
Focus groups of current customers
Partner with other businesses in the area for pre-promotion
Social publishing
During
The moment's here! Being the successful person you are you've crossed your T's and dotted the I's and it's officially launch day. Don't take your marketers hat off just yet, you're work has just begun.
During this phase of the opening, there will be a lot of emphasis on branding, promotions, and advertising. This could take shape in many different forms. The point is to make your target persona aware of your opening and have them bring as many people through the door as possible.
In this phase you will want to cast a wider net than in other phases and have mechanisms in place to filter your persona out from others via a CRM tool like list segmentation. You may discover subtle differences between the persona for store #1 and the persona for store #2 which will force you to change your marketing for each location.
With that in mind, the focus of this phase should be on making the brand as noticeable as possible, garnering a substantial amount of initial leads, and filling the pipeline for location #2. Also, don't be confined to 1 Day Grand Openings. If you need to extend it, do so for as long as it makes sense to. Just ensure that the marketing is aligned with that timeline as well.
Items on your checklist in this phase should include but not limited to:
"Opening Day" event
Ribbon Cutting
Community Groups
Politicians
VIP (Current Customers)
Extend Grand Opening
Capture Leads
Live Stream
Active Social listening and Publishing
Celebrity appearance (can be local celebrity)
Post Launch
Grand opening is over and you've officially opened your second location. Through the lense of marketing your focus should be on nurturing and converting the leads you've been capturing at all stages prior and setting S.M.A.R.T. goals for each quarter. Similar to pre-launch, a focus on promoters of the brand is going to be key because this will multiply your efforts if you have current customers spreading the word on your behalf.
Consider a re-engagement campaign as well for customers or leads who you haven't heard from in a while a new location is the perfect reason to reach out to those folks. These efforts are going to be part of a long term strategy so having mechanisms for conversions is going to be of the utmost importance to the success of this new location. In all these efforts, paying attention to metrics and measurements important to making sure you're not siphoning business from location #1 is critical. You want location #2 to be successful but not at the cost of your first one.
Items on your check list in this phase should include but aren't limited to:
Lead generation
Lead nurturing
Strategy for local area (store fronts)
Rewards Programs/Encourage repeat business
Social publishing
Permanent cross promotion partnerships in area
Provide value to customers rather than discounts
Capture content and share (Depends on business type)
Break the marketing down into three phases pre/during/post launch and follow some of the steps/items highlighted here, do your research and be prepared. Also, and this is a huge part to your success, trust your instincts, it has gotten you this far.
What are some other steps a small business owner could take when marketing a second location? Please share and comment!