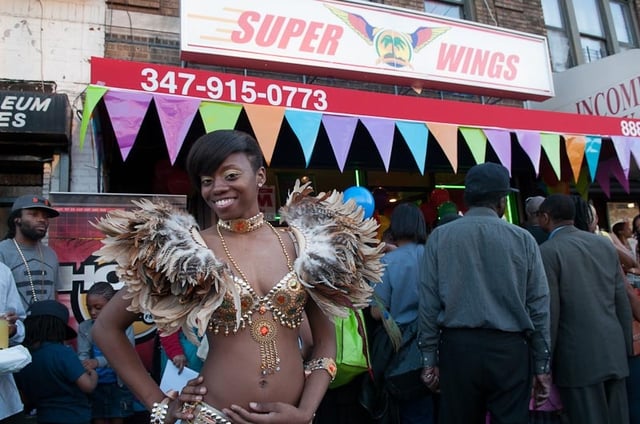 Over the past 12+ years, one of strategies Highbrid has used with a tremendous level of success is that of the Cross Promotion. Wikipedia defines Cross-promotion as a form of marketing promotion where customers of one product or service are targeted with the promotion of a related product. During my research for this article, I came across no shortage of examples in which the net gain between both parties was a "win-win". However, what we most commonly refer to as cross-promotion, might more accurately identified as strategic partnerships.
I have never simply looked at cross-promotion through the mutual gain or cost-savings prism. For us, every campaign starts with the diagnosis of a client's plan and then we develop a solution. When we leverage cross promotion, its about marrying the weaknesses of one client with the strengths of another to formulate a winning opportunity. Such was the case with UniverSoul Circus and Superwings NY.
UniverSoul Circus
As a result of the recent demise of both Big Apple Circus and Ringling Bros., UniverSoul Circus has recently assumed the reins as the second largest Circus in the country. Billed as a global celebration of family entertainment, UniverSoul brings hip-hop, classic R&B, dancing, culture, and flavor wrapped up in interactive experience all under the big top.
UniverSoul's challenge has always been one of branding. In the early years, UniverSoul appealed to a very African-American dominated audience, in an effort to differentiate itself from the larger competitors. Before Hip-Hop was mainstream, it was perceived as a cultural experience catering to the oft-neglected black experience. In kind, the African-American community supported and co-opted the brand.
With over 23 years+ of success and 20 million+ spectators, it can be hard to knock their strategy. However, today the circus is so much more. It now features acts from 24 countries making it far more of a global experience. UniverSoul's challenge was getting the diverse communities representing the diaspora for each of those countries, to recognize that UniverSoul was celebrating their heritage, purchase tickets, and be part of the experience.
SuperWings NY
Almost from the moment it opened, Superwings was a foodie's destination spot in Brooklyn. Its owner, Collette Burnett, a Trinidad National, was featured on the Food Network's "Throwdown" with Bobby Flay and was the subject of countless local and National press hits. Superwings was a rising star and a preeminent brand within New York's exploding Caribbean community. Their new wing flavor launches, dubbed "Fire Night", became the hottest staple in town.
The Synergy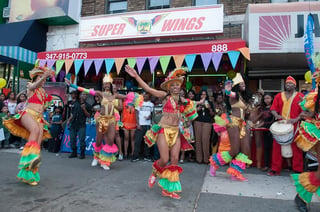 In the Caribbean community, Superwings was iconic much the same way
UniverSoul was in the African American community years earlier. For Superwings however, they had aspirations of becoming a National franchise with locations across the country and to achieve that, they needed to garner the national spotlight. For UniverSoul, their Caribbean Callaloo Act, which hailed from Burnette's native Trinidad and Tobago, was a huge part of the show and offered a tremendous opportunity to engage New York's estimated 2 Million West Indians.
The Solution: Not your average Party
What did we do? We threw a party. Not just any party, but a block party. New York's answer to the barbecue, this unique post WWI institution, is an annual right of summer, where residents reclaim the busy streets as public space for the purpose of celebration of one's community. What better to celebrate than with both Superwings and UniverSoul?
Taking place in front of their East Flatbush, Brooklyn location, the block party was also dubbed "Fire Night" in an effort to extend SuperWing's already popular branding. Centered around the preview performance by UniverSoul's Caribbean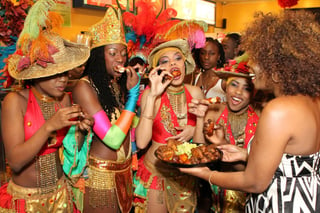 Callaloo, the event brought all the elements of a traditional West Indian Carnival cultural experience to the streets, from music, dancing, food, masquerade, and revelry.
The Results
By leveraging UniverSoul's strengths with SuperWings weaknesses and vice versa, this campaign was a resounding success. Without much prior promotion, the intentionally spontaneous cross-promotion delivered press coverage, branding, traffic, community engagement, and ultimately drove up product and ticket sales for SuperWings and UniverSoul Circus respectively. Download the case study below for a more in-depth look at the quantitative and qualitative metrics as well as ROI. We welcome your thoughts and feedback.