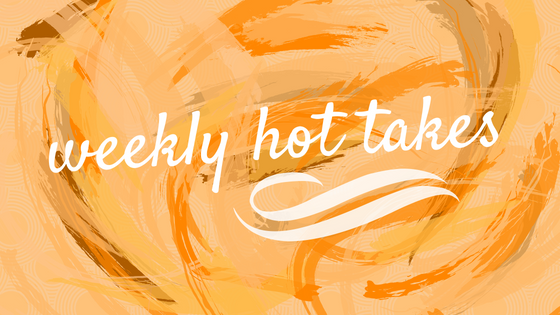 Today, I bring you another Weekly Hot Take, coming to you bright and early on Monday Morning. A little something-something to read with your morning coffee, if you will. This week, we're discussing how you can use July to your advantage, why you should make a content calendar if you haven't already and what the victory of Alexandria Ocasio-Cortez says about understanding the needs and wants of your audience.
Like the Fourth of July
That's right. July is here, and with that, ir brings at least one major holiday you can use to your marketing advantage: the 4th of July. Widely considered to be an important day for those living in the U.S., July 4th always brings out major deals for those feeling patriotic, as well as those who love getting a good coupon. If you're planning a last-minute stratefy for how you can connect with your target audience, you can't fo wrong with a good email marketing campaign and/or social media message.
However, as I've mentioned before, there is a lot more you can do with the month of July beyond being patriotic. Take a look at this list of unofficial holidays you can recognize and have fun with. It includes anything from the wacky to the downright bizzare. Make a list of what you feel will work with your target audience and go for it. Friday the 13th or National Ice Cream Day/Month, anyone?

Content Calendars: You Should Have One
I love a good content calendar. Imagine, having an idea of every piece of content you intend to push out to your audience a month ahead of time. As the days arrive, you know longer have to think and scrounge around for ideas on what you should do because you already know exactly what that is. Now, I'm sure you're thinking, "But, Mikell, what about having organic content?"
And you're totally right. Organic, in-the-moment content is important. But so is having a plan, and strategy, which a content calendar helps you with. Your content calendar and your organic content calendar should compliment each other. If you have a content calendar that lets you keep track of blog posts and other content (and if that sort of thing is automated beforehand, even better), then it helps to free up time to interact with your customers as you need to as well.
After all, if your content is of good quality, there's no such thing as too much.

Shaking Things Up
Sometimes people get tired of the status quo, especially if they feel that it's not working for them or hasn't been especially beneficial. Now, I don't know all the specifics of the are of the are of Queens that former Congressman Joe Crowley lost his seat toe Alexandria Ocasio-Cortez in. What I do know is that he had had a long-running hold of the seat and that her victory over him was an upset.
But that's not exactly the point of mentioning this. What is important about this is that there is something about such a seemingly impossible result that should be a sign. You could think that your customers are happy with the results they are getting until one day they pull the rug out from under you and switch to a different brand, because that brand has figured out something and have what you don't. Winning over your customers is not a one-time thing. It needs to be repeated, and often, so that your customers continue to choose you and not that other brand that doesn't seem to have any chance of success.
Just something to think about.
What did you notice or have thoughts on this week? Comment below.