10 Essential Business Tools For Managing and Working Remotely
12 min read
March 23, 2020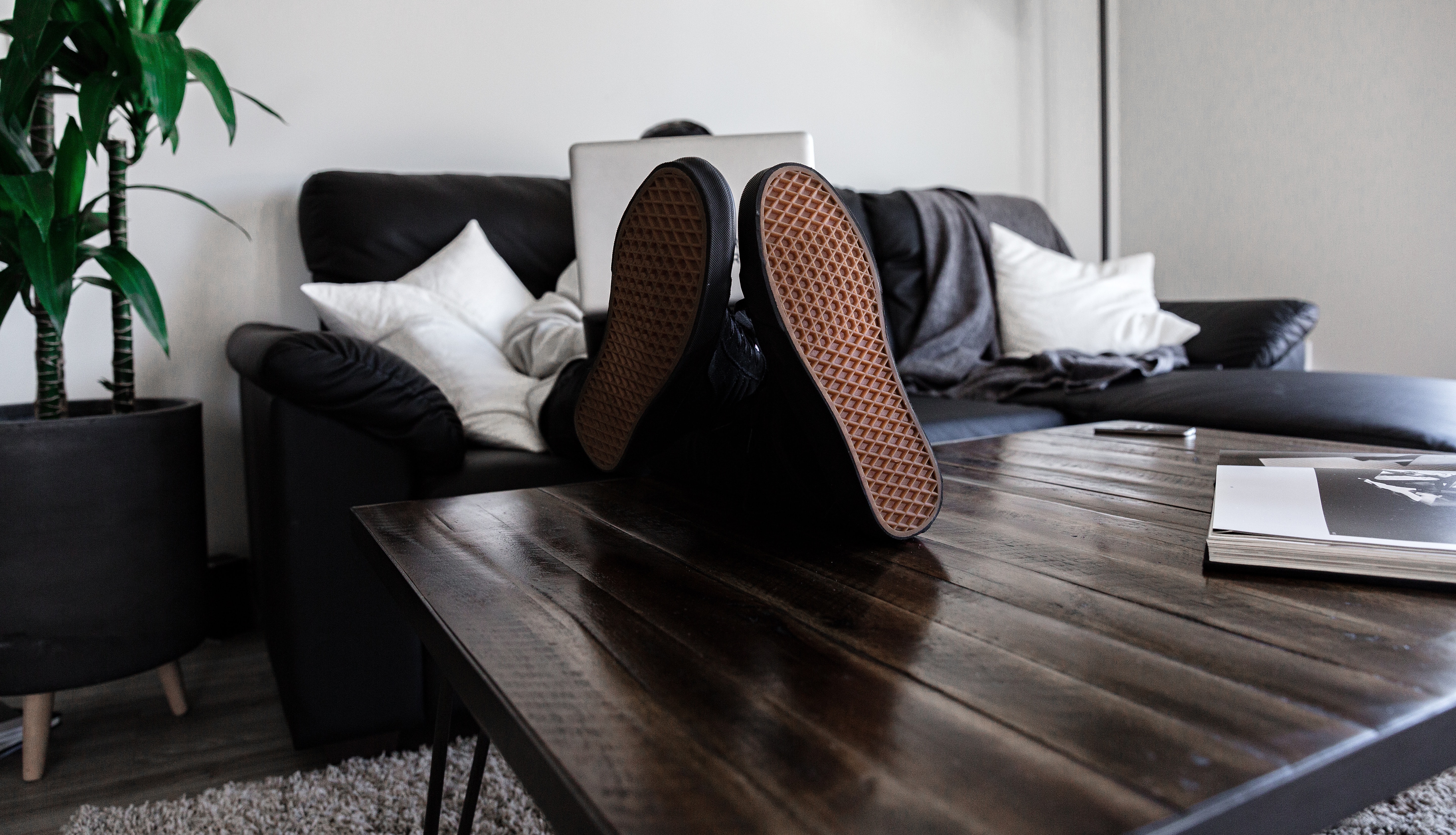 Everywhere from small to global workplaces are offering flexible commuting policies more than ever before. But remote work is no longer just considered a contingency. The amount of people who work remotely at least once per week has grown by 400% since 2010. Global brands like Williams-Sonoma, American Express, CVS Health and our partners Hubspot, have all, not only embraced remote work, but grown a stronger global workforce by reclassifying certain positions and in some cases, entire departments as remote.
Once believed to be just a millennial or startup phenomenon, this shift towards remote work has allowed some employers to recruit more qualified applicants without the constraints of geography. Conversely, it has added value to employees with increased flexibility in career choice, lessening commuting and the constraints of where they choose to live. We see it everhwere from banking to education, healthcare to manufacturing. These industries, previously thought to only be able to do business in-person, are finding ways to embrace technological advancement to provide the necessary seamless continuity of service with remote work-from-home (WFH) teams.
As the world continues to move toward a more virtual workspace, the demand for support from the technology community is going to grow. Concern over security, accountability and maintained efficiency are now being addressed through easy to use tools in the marketplace The following is a list of ten essential business tools your organization must consider for managing and working remotely.
Reliable and Secure Connectivity
It may go without saying but you can't work remotely if you're not connected. It is the single most important ingredient. If you don't have access to reliable internet, you can stop reading here because the rest of this article will be moot.
Depending on the nature of your work, you may be successful working remotely from a local coffee shop; However, you need to also consider the reliability and security of their connection. You wouldn't want to be at your desk in the office and the internet cuts out every 5 minutes. Demand the same from your remote space as well.
Many organizations are subsidizing speed upgrades for employers to ensure continuity in their WFH environment. In fact, fast reliable internet access is probably more essential in the remote workspace than the traditional. Running multiple high bandwidth applications simultaneously can prove challenging over a weak network.
CRM
If you're a regular reader, you know how much I value Customer Relationship Management (CRM) in every aspect of business. As the central nervous system of your organization,.CRM's benefits extend into the remote environment as it aggregates all communications, interactions, marketing and sales outreach. As your central data repository or central source of truth, a healthy CRM empowers employees to execute remotely while collecting and processing data centrally.
CRM in the Remote enviornment
Before cloud-computing and CRM, working at home might require you to keep files on your desktop or worse yet your home file cabinet. Not very secure and extremely limiting of collaboration. Synchronization in business was impossible making working remotely unsustainable. Today's open source CRM systems have given rise to some amazing integrations, designed to make operations more efficient and boost productivity. As a bi-product, they have minimized our reliance on the traditional office culture and made room for the remote workspace that exists today.
If you've experimented with a remote staff and haven't yet invested in CRM, I'm sure you're reading because you're not getting the results you would have hoped for. If you're thinking about working remotely, you should probably start with a CRM before implementation. I recently reviewed a few few of my favorites.which might be a good place to start if you're considering one.
Slack
My goal with this post was to share the essential tools without prejudice or bias toward a particular platform. However there really isn't a fair substitute when it comes to Slack. Whether your organization is 5 or 50,000. Slack is an essential tool for managing and archiving internal communication.

What is Slack?
Labeled the corporate email killer, Slack's communications hub empowers organic collaboration between teams designed to be as efficient online as with face-to-face. The Slack workspace is a customized ecosystem of conversations or channels unique to each organization where employees, customers, vendors and other stakeholders can communicate and work together. Yes, at its core Slack is instant messenger, but its true value come in how its integrated with your other can't-work-without tools.
How does Slack add value to the remote work space?
What makes Slack essential for working remotely is that it provide fertile ground for your corporate culture to grow. Sure, you can organize all communications among teams, projects, locations, etc. However, what has made it a global phenomenon its how organizations have overcome distance and isolation, two major hurdles in the otherwise sterile remote work environment, by using channels to allow team members to express themselves personally not just communicate a vacuum. When done right, your Slack workgroup can serve as the nucleus for your corporate culture.
File Hosting
There's a strong argument to be made that we've reached a point in technological evolution that its time to sunset the concept of local file storage. After all, why waste valuable storage space when you can easily and securely store all of your documents and media in the cloud and share it across devices? As I mentioned before, one of the biggest anchors that has kept employees tethered to their offices was access to files.

Where does File Hosting Help Remote Work?
Having a cloud storage and file hosting solution is essential for managing a remote team as it gives continuity of access to critical data and no longer binds you to the office or any geography. While remote, teams still need to access, edit, share and eventually store important files. Cloud storage makes it easy to work with your content across teams, vendors and partners. Solutions like Box and GSuite Business offer security and compliance. You can have peace of mind and your team can stay productive and healthy. Another platform, Dropbox offers users off-line synchronization. It give the remote traveler the ability to choose which files they want available even when you're away from Wi-fi or while working on an unsecured network.
Video Conferencing
Human vs. Face-to-Face
If you're working remotely and not video conferencing you're just not doing it right. There's no substitute for face-to-face meetings. Human interactions are the way we build trust and solid relationships. However there are benefits to video conferencing that are lost with in-person meetings. Have you ever tried to schedule 6 in person meetings in an 8 hour work day? Its pretty difficult. You have to factor in commuting times, traffic, clearing security and Murphys Law. All that is minimized when video conferencing. You can schedule meeting blocks and move from one to the next seamlessly, like you would when conducting job interviews, (or speed dating.)
The Numbers Won't Lie
While we've established personal interactions are best, plane tickets, hotels, rent-a-cars and gasoline are expensive. The cost-benefit analysis frequently won't support it, especially when you factor in the opportunity cost of choosing of a more productive option. Video conferencing also affords you the ability to bring together stakeholders that otherwise wouldn't be able to because of geography. Personally, I prefer video conference more than in-person pitches as it affords me the luxury of accessing my research, sales playbooks and to take notes without my focus never leaving the screen. That's near impossible in an one-to-one meeting environment.

Video Conferencing Options
The benefits of video conferencing aren't just helpful in a remote environment. In fact, I know teams that meet physically but still use their video conferencing to record their discussions, take notes using the chat function and easily screenshare with all members in the room. All three of the the top-shelf products Go-To-Meeting, Webex and Zoom offer these capabilities and I trust without hesitation. Each has a free option which I encourage you start with, possibly for all three, while you test out which platform fits your needs the best. However, if you're planning to be working remotely over any sustained period of time, I would see it as one of the first investments I would make.
Document Automation Management
There is not a single task I hate more that scoping projects and building proposals. Its very time consuming and torturous for me. For years, I would dig through old emails, dissect old proposals taking sections here and there and mending them together with painstaking detail in order to create a proposal that, in the end, the client or prospect may glance or never look at.
The Use Case Matters
I feel every remote office must have a strong document automation management systems. Which platform you go with depend heavily on your particular use cases. For starters, you should be looking for an out-of-the-box document builder. Then maybe add an easy-to-use interface, electronic signatures, CRM integration and Configure Price Quote (CPQ) functionality based on needs. (CPQ) allows you to create and catalog your products allowing you and your sales or enrollment team to automate quotes so you don't spend all day creating proposals like I used to. Using Document Automation, you're able to create, revise and send those proposals, quotes in moments and get back end metrics that help you know how effective they are.
The Top PIcks
Pandadoc is probably the biggest brand name in the space and provide a very reliable solution, It has a solid image and layout library, drag and drop designer and easy to use interface. However beautiful.it may be, it may not be right for your remote organization. Alternatively there's Proposify which is a very worthy upstart. It offers pre-built digital templates you can customize to meet your needs and allows prospects to live chat with you about your proposal, a very interesting feature for the remote worker to consider. I have also worked with Qwilr. It was a recommended integration for my CRM system. Out of the box, it didn't have the customization that I would have liked but they've worked on it and its much better. It also has a very nice quote tool and allows you to save each module like a tile for mixing and matching with future proposals.

Again, these are uniquely personal tools. To maintain consistent branding you'll want to speak with your team. Most of these platforms offer free trials. Test a few out, even ask your clients what they think and choose the one that works best for everyone.
Time Tracking
As I mentioned in a previous blog post, time is the great equalizer. No one can ever have more of it or less. It doesn't matter how big or small, how local or remote your team is, our productivity, revenue, capacity its all a function of time and you can't accurately measure it unless you're tracking it.

Not Just for P.R. Anymore
As we've become more scientific and advanced metric obsessed, a strong emphasis has been placed on time tracking. Once believed to only be a tool for public relations agencies, time tracking and subsequent software is used in most industries, spearheaded by those that are tech forward. It has personally changed the course of our agency and helped to better quote our work as a function of the projected time it will take to complete a particular client task. As a result, we have saved time, money and business, as we have delivered more accurate price quotes.
Time is particularly important in a remote environment as its the only way to maintain reliable transparency among the team. I love Toggl which is extremely efficient with its free option and scalable as your needs and team grow which is great for a team working remotely. Harvest is another value adding tool for not only tracking hours and but managing expenses of your remote teams. Everhour is a really powerful option as it not only tracks time but tracks people by managing team availability. It is also equipped with budgeting, scheduling, expenses tracking and reporting and designed to integrate with many of the top PM software packages.
Project Management Software
Project management software is by far the hottest tool on the list. PM has come a long way but has taken off recently as many industries have globally adopted Scrum, the agile process that powers many of today's platforms. Much like document automation, PM software is extremely personal and must match your teams work style and culture.
Assess the Health of a Project
PM management is extremely important in a virtual or remote work space. There's nothing more annoyingly inefficient than a team member constantly asking "where are we?" with respect to a project or a particular deliverable. Project management software helps teams collaborate and meet goals on time while managing resources and cost. Functions may include task distribution, budgeting, resource planning, team collaboration, and many more. PM most importantly allows the team to asses the health of a project quickly and in real time. You can see where each deliverable is in the process, what's next and what your to-do items are vs. others. It should serve as your guiding light for a project offering a timeline from beginning to completion.
The Use Case Matters
Because there are so many options available, its extremely hard to recommend one without knowing your particular use case. Whether you're looking for a simple way to organize tasks or a powerful, enterprise-grade system, there's a PM tool for everyone. I'm an Asana user, and have been for many years but have used Trello, and Airtable, which is more of a data organizational tool than it is PM. I've also worked with Basecamp to manage some of my clients projects. Its particularly interesting because its specifically designed for remote and WFH teams. I've heard great things about Monday as well which is new and looks easy to use, but I've never tried it. (If you have, please leave your thoughts in the comments below.)
Online Video Hosting
If you're producing any type of content and haven't considered video...reconsider. Its outperforming all types of content on the internet. In 2019, internet users spent 6 hours and 48 minutes watching online video and marketers reported getting 66% more qualified leads from video than other platforms. The statistics are astounding and undeniable.
A Video Control for your Remote
For the same reason video conferencing is important for working remotely, online video hosting is as well.
Video is visual and that can be a challenge when you're not "onsite." Video helps you to overcome those challenges.
It's a lot easier to demonstrate who you are and what you're selling when you're using a screen than talking them through it.
Once your prospect sees your face, you become a person they can relate to and begin to build trust. Video is more human than the phone.
I personally have used video in my sales outreach. When was the last time you checked your voicemail regularly. It used to be a daily habit but those habits have changed. Instead of leaving a voicemail, try sending a personalized and well optimized video instead. You'd be very surprised with the response rates you'll get. While there's always the ever reliable YouTube for hosing your videos, I strongly suggest you checking out Vidyard which offers some really cool tools for embedding video in email. I also love Wistia, which offers an amazing interface and top shelf metrics.
Online Appointment Scheduling
In order to be successful using all the tools I previously mentioned, you have to book the appointments to show for it right? But how many appointments you book might just be an a function of how you're booking them. Raise your game with online appointment scheduling and let the leads book themselves...literally.
How it Works
Have you ever had a back and forth with a prospect about a date and time. Then you forget about it and only realize after the original date has passed? You reach out, only to do it all over again, or worse yet, the lead goes cold on you? Its a big problem and one online appointment scheduling can solve easily. Instead of proposing a date and time, send your prospects an link to your online appointment scheduler. They'll pick an available time that works for them. The scheduler sends a meeting link and adds it to your calendar. How easy is that? Think about how much back and forth you can save and leads you'll stop from slipping through the cracks to the competition.
There a lot of cloud-based appointment scheduling software solutions on the market that enable remote workers to manage their appointments from anywhere. Check out Doodle and Calendly. They are both really solid and offer free plans. I haven't yet checked out Acuity Scheduling but its worth a look, especially if your site is build on Squarespace, who owns the application.
Privacy
Ok maybe privacy isn't exactly a tool. There isn't a cool start-up raising Series C funding or preparing for and IPO to bring your privacy to market, but it can be one of the essential tools in your arsenal. There's nothing worse than speaking with an important prospect and the dog's barking or being on a video conference when your toddler is running around in the background without a diaper.
Those who are most successful working remotely are able to be as efficient in a remote setting than in the office, if not more efficient. In order to accomplish that, you must be able to remain focused for long stretches of time to maximize utilization. Privacy is a key component of being efficiency. If you want to get the most out of your remote work, seek and plan for privacy.