5 Statistics That Prove Multicultural Millennials Run The World
5 min read
August 24, 2017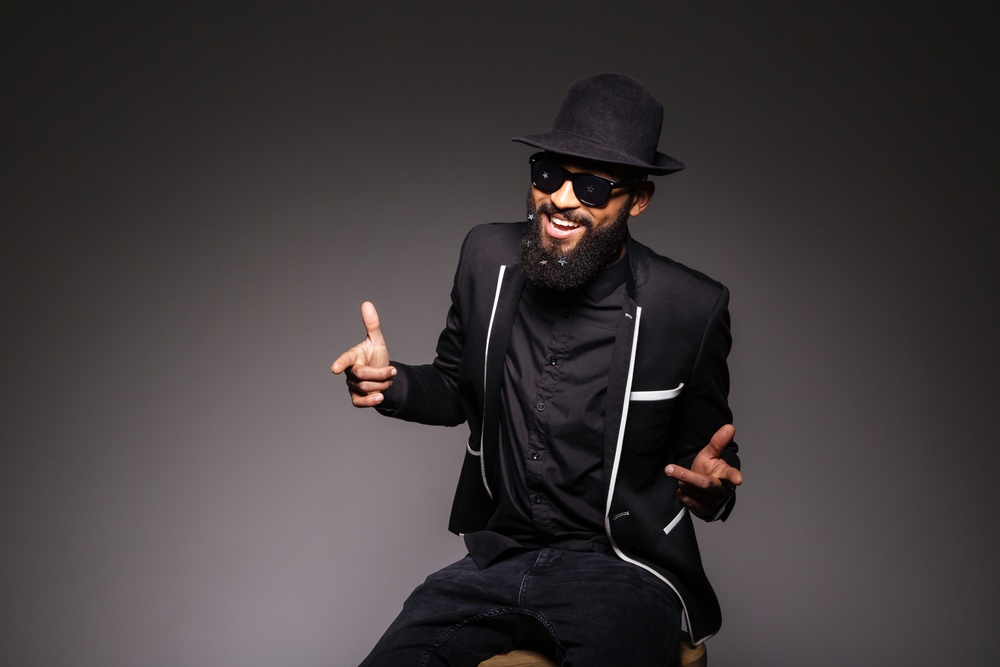 If you ever had any doubt about the power of millennials and their effect on the American economy read on. According to Pew Research, Millennials (also known as Generation Y) are defined as those individuals born after 1980 and the first generation to come of age in the new millennium. They are currently between the ages of 21 and 34 and at more than 75 million, make up the largest consumer group in the United States. By 2036, that number is projected to grow to more than 81 million.
At Highbrid Media, we've discovered through our research that the nucleus of influence or the drivers behind buying trends and behavior amongst this group is held within its most diverse sectors, a subset we've defined as Multicultural Millennials. We've dedicated a tremendous amount of time and resources exploring the research not just from a quantitate but also qualitative perspective to help our clients better engage with this very important demographic group. Adweek recently published an article featuring research from Buzz Marketing Group which illustrates media, tech and shopping trends coming from this segment. Numbers will only give you part of the picture, knowing how to interpret and capitalize on these perceived opportunities is where winning strategies are birthed. Here are 5 statistics to prove that Multicultural Millennials Run the World.
83% of multicultural Millennials expect companies they support to take a stand on social issues.
Social Good, Fair Trade, Locally-Sourced; these are all terms we didn't hear used 20 years ago. Millennials have given rise to caused-based marketing and with the vast diversity of experience and with it more an expectation that brands that they are loyal to likewise have a depth of social responsibility. There is perhaps no better illustration than with Toms, the cause based shoe company that prescribes to a "one for one" giving model. For every product sold, Toms gives to someone in need. On the surface, it would appear to produce leaky margins however, millennials bought into the mission from the company's onset making up for any loses in volume. Not to mention the shoes a pretty pricey.
You might think this inherently skews toward a liberal demographic but conservative multicultural millennials are likewise mission motivated. Companies like Chick Fil-A, which have always openly fashioned themselves as deep-rooted in Southern Conservative Christian values have courted this demographic taking a stance even when others have said it doesn't make financial sense. The Atlanta based fast food chain differentiated itself years ago but shuttering its doors every Sunday in symbolic religious observance. When the company recently opened its newest restaurant in the new Mercedes-Benz stadium, the media mocked the franchise for sticking by its traditions to be closed on Sunday, when the home-team Atlanta Falcons play their games making the restaurant only accessible when the stadium host college games and one-off events. However, Chick Fil-A has garnered a ton of exposure and support from Christian conservative millennials who vow to patronize the restaurant even more.
Key Takeaway: Even if you're not a mission based business, Multicultural Millennials expect brands they're loyal to support social causes that are consistent with their values.
28% engage in "digital diets" every month.
One major criticism of the millennials is their reliance on technology. However, Multicultural Millennials have driven a new trend in unplugging. Entertainers like Dave Chappelle have banned phones from performances, not for fear of content being illegally published online, but rather in effort to have his fans most engaged in the experience.
Multicultural Millennials, while they value technology, have begun to define boundaries and define rules around its use. Coffee shops historically have been a haven for solopreneurs to launch their startups as a defacto co-working space. However recently, in effort to prevent wifi hogs and eliminate loitering, local retailers have prohibited laptops during certain days and times. It's a trend that's surprisingly started among these most avid users of technology and we expect to expand to older demographic groups.
I know this isn't a trends blog but I predict in the near future we'll see a push towards restraint. I expect to that apps and businesses will be launched to throttle the very fuel upon which they thrive. Smart marketing needs to account for such trends and be sensitive to the multicultural millennial's consumer's newfound soon found need to unplug.
Key Takeaway: Don't discount Multicultural Millennial's desire to occasionally unplug.
60% of multicultural Millennials still get their news from newspapers (73% from Facebook :) ) .
Reports of Media's death are greatly exaggerated. In fact, it might be fair to say its making a comeback. While you might be skeptical of this, it's important to do a deeper dive. While a reported 87% of multicultural millennials might read magazines monthly and 78% listen to the radio daily it's how they consume that media that marketers haven't yet fully understood and leveraged. We've historically defined "reading" as a cover to cover activity. With the internet a rabbit-hole of hyperlinks, multicultural millennials are often encouraged to check out an article by a friends tweet, a Google Search result or a Reddit referral. They get in and move on, often only sticking around for excerpts containing the bite sized data morsels of exactly the content they were looking for.
Key Takeaway: Don't discount mainstream media, just understand better how its consumed by Multicultural Millennials.
62% read blogs like Buzzfeed, Engadget and ones just like this one.
Multicultural Millennials aren't looking for a repository for all things newsworthy but rather a digest from a voice that gives them a viewpoint consistent with their sensibilities.
It's also important to understand the share economy. No I'm not talking about Uber or AirBNB. I'm talking about the value one shares with its "friends." Ones true worth is measured in the value they can present to followers online. Celebrity is no longer a global term limited to wealthy and famous, but rather a more granular attribute bestowed upon influencers within smaller concentrated areas of interest. Which brings me to my final thought.
Key Takeaway: Be hyper targeted and hyper-local with your content. Appeal to a smaller but more specific audience.
78% feel they can influence brand behavior as a consumer
We've always lived by an economic mantra that customer is always right. But that has only extended as far as the point-of-purchase experience. Not until the Millennials came along was buying behavior driven by the consumer not by marketing. Its flipped the power balance. In the 90's and early 2000's movements like Hip Hop established what was popular and the economy was expected to bend around it. Emboldened by the power shift of the previous generation, Millennials threw out all the rules on consumption and asked the simple question. "Why can't this be easier, faster, cheaper?"
Holding the keys to then untapped buying power, the world began to bend to their wishes. Traditional advertising and media messaging no longer was effective and inbound marketing was ushered in. Instead of the traditional push approach of attracting customers, through content and interactions that are relevant and helpful, not interruptive, inbound marketing, empowers potential customers to find products and services they like and align with their values.
Key Takeaway: Prescribe to an inbound marketing strategy
---