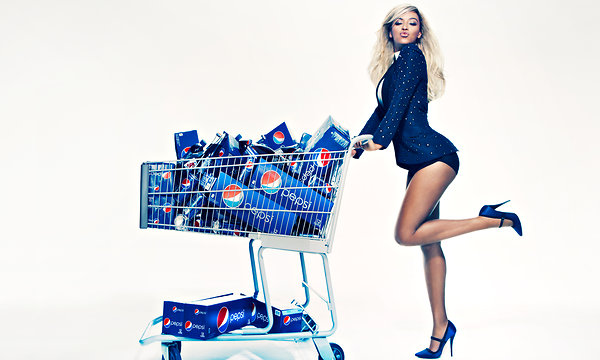 Earlier today, Pepsi announced they were reupping with Beyonce as part of a $50 million, multi-year branding and creative partnership deal set to kick off in the new year. While on the surface it sounds like just another major brand linking with one of entertainment's biggest celebrity on a traditional endorsement/ spokeswoman deal but is there more at play here? According to PepsiCo's global chief marketing officer, Frank Cooper, more collaborations with all levels of the songwriting process are in the works to make Pepsi an important, integrated part of the music ecosystem.
"We think there are some key producers and writers that can help us create original material," Cooper said in an interview with Billboard Monday (Dec. 10) morning. "It's not about integrating Pepsi so much, but making sure Pepsi plays a greater role in distributing the content."
No longer are brands minding their lane it would appear. Corporate America has been chomping at the bit for a long time to infuse branding within the framework of our daily entertainment. While some have tipped their toe in the pool like target="_blank"Chrysler and FreeCreditScore.com we're seeing more and more examples of brands like Redbull, HP,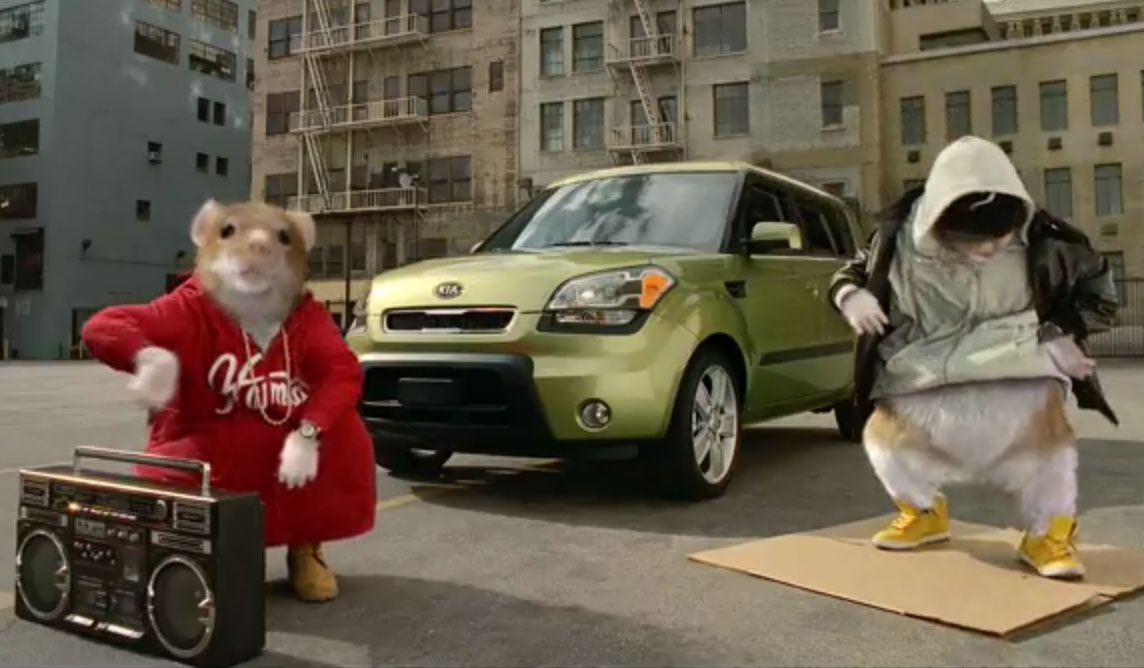 Kia, Scion jumping in and making a splash. Then you have Jay-Z whose taken the game to a whole other level, instantly making everything from EA Sports' NBA 2K13, which he "executive produced" or his Brooklyn Nets instantly cooler.
Even within the PepsiCo roster, you can see their corporate philosophy taking shape with Mountain Dew's "Green Label Sound" a quazi-record label thingy responsible for Ne-Yo / DJ Calvin Harris' club hit "Let's Go." In fact, Cooper hinted that Pepsi may end up creating its own similar label soon. "We're looking at names that would convey Pepsi but not have Pepsi directly in it," he said.
This is the "Tanning" effect that Steve Stoute speaks about in his book "The Tanning of America." Its not just about being "Hip," as my mother would call it, but being culturally appropriate as a brand. The lines in the sand have been wiped away much as racial color distinctions and gender roles are beginning to in this country. Corporate America is taking notice and doing its best to be on board.
What's next? Well with the welcome, but blatant, coloring outside of the lines the sky really is the limit. The day is coming when we'll have agents for recent High School graduates to help them ink endorsements because their "swag" is so influential on their peers. With the emergence of "Nerd Sheik" its not far fetched to see Stanford students in Palo Alto looking for corporate sponsorship instead of investment capital to fund their new tech startups just because being in the space is so nerdy, and yet so cool.