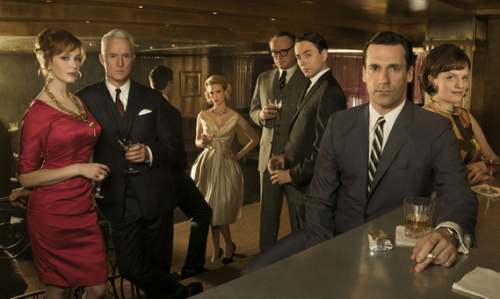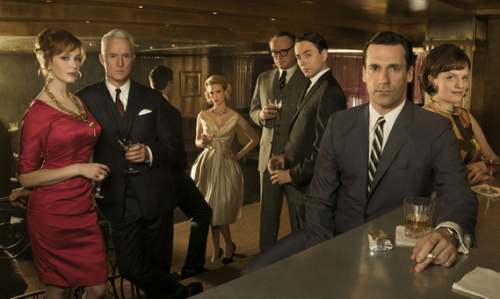 This Sunday marks the return of the Emmy winning series Mad Men. If you're not a fan or haven't seen the show before smack yourself (go ahead I'll wait....), you've been depriving yourself of undoubtedly the best television drama series since The Sopranos ended their legendary run.
Yes we're biased b/c we're in advertising and the show revolves around the advertising industry circa late 50's and 60's with the main character Don Draper as the savviest creative director in the industry, but besides that fact the cast of characters, dialogue, wardrobe, and scandal leave you craving for more and fans have been craving for almost 2 years to see what happens next.
Is the newly formed Sterling Cooper Draper Price (SCDP) going to sink or swim? Will Don regret his hasty decision to engage and subsequently marry his secretary; is he really a changed man? Is Roger relevant anymore besides the fact that he's the real father of Joan's baby? Will Pete Campbell ever get over himself? The list of questions that need to be answered go on and on.
One thing's for certain the long layoff, and the return this Sunday with a 2hr premiere has heightened the anticipation to a level that hasn't been seen since the Sopranos season finale. As a once famous but now blacklisted wide receiver from the NFL eloquently put it "Get ya popcorn ready!"