Trade Brooklyn: Women in Media and Marketing [Highlights]
5 min read
April 05, 2014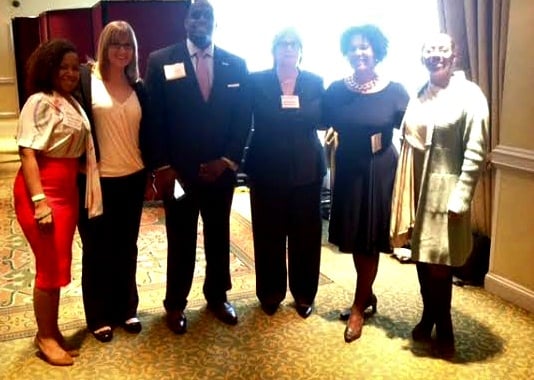 I recently had the opportunity to sit at the table among a number of amazing female power brokers in Media and Marketing that are driving the direction of your favorite brands. We collectively addressed our unique journeys and challenges as well as offered words of empowerment for the women of greatness and gentlemen of open mind who were in attendance.
The panel consisted of the following Leaders of Power and Influence in Brooklyn:
Daniel Gutzmore Moderator, President, Highbrid Media
Liz Solomon Director, Advertising and Marketing, CenterLight Health System
Ana Calderon Eugene Director, Multicultural & Segmentation, MetroPCS
Amanda Spangler Client Project Management and Operations Executive, Strategic and Creative Guild, Edelman
Kay Lucus CEO and Managing Director, MediaSense
Lisa Marie "Phoenix" Jackson Myself, Founder and President, Phoenix Aficionado Inc.
Here are highlights of the professional experiences and practical words of encouragement that were shared throughout the panel...
---
The Role of Gender in Business
- I do not believe that the issue is gender as much as the issue is diversity. - Ana Calderon Eugene
- The communications industry has always leaned towards women; however we are grappling with the issue of diversity. When looking at the disconnect between traditional marketers and millennials, it is due to a gap greater than gender roles. There is a need across the spectrum to bridge the gap. - Kay Lucas
- In media and marketing, you need someone on the top who is rooting for you. - Ana Calderon Eugene
Advocates are the drivers who eliminate disparity.
---
The Definition of Power and Influence for Women in Media and Marketing
- There are a number of benefits to cultivating a personal brand. In this technological age of increased internet usage and social media, every individual is capable of creating their own brand and actually having their voice heard in a tangible way. LinkedIn, Twitter, Facebook, etc. are all viable methods to increase your reach and influence. - Kay Lucas
Become optimized to be found and heard.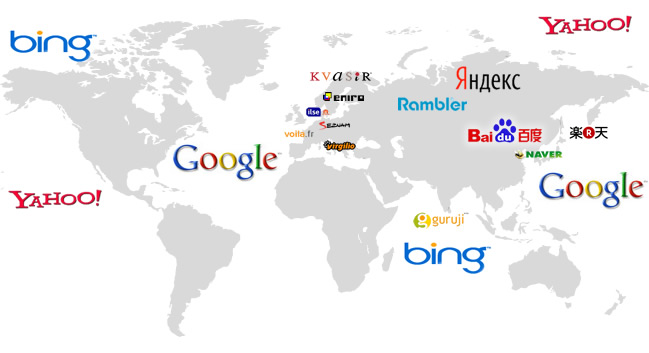 - The term influence has become a loosely used term. Influencer is often now attached to anyone who has a significant quantity of followers online. True power and influence resides in cultivating meaningful engagement. Whether if an individual or corporate brand has hundreds or hundreds of thousands of followers, the percentage of people who take the time to invest in engaging with those brands through interacting with content is what matters. - Lisa Marie "Phoenix" Jackson
- Internally within many great firms, building your own brand can pull you into additional new opportunities. - Amanda Spangler
- While developing a brand and building your influence though, it is important to know what facets of your life to keep separate. In the pursuit of powerful connections, you must know what is and is not applicable to your brand. - Liz Solomon
---
The "Lean In" Conversation
- A powerful quote from Sheryl Sandberg of Yahoo is, "Do not leave before you leap". It changes the environment in the room to have a variety of people sit at the table in order to challenge change within an organization. - Ana Calderon Eugene
- You must do your homework in order to successfully create or influence change within your company, whether if it is that of a corporation or that of your very own brand. It is great to earn your way into having a seat at a table; however if you are not permitted to sit at the table that you are fighting to gain access to, build your own! If you are in a corporation that is hesitant to see your vision, present them with a pilot program that involves maximum efficiency; yet minimum capital investment to gain initial buy-in. If you are in a corporation that continuously refuses to let you use your voice, cultivate your vision into your own brand... build your own table so well that the same people who did not permit you to sit at theirs will beg you to gain a seat at yours. - Lisa Marie "Phoenix" Jackson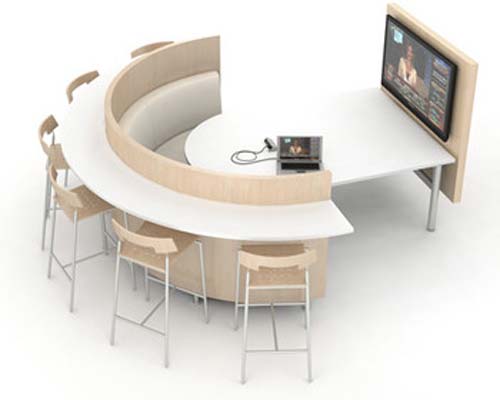 - Being perceived as junior is more of a barrier for women than for men in the media and marketing industry, therefore, having internal advocates at many different levels impact influence and that ability to gain buy-in. - Amanda Spangler
- Women really have to start speaking up more often despite perception. On any level of management, especially on the senior level, you have to recognize and understand the dynamics of influence so that you can collaborate and gain more influence within established hierarchies. - Ana Calderon Eugene
- There is another culture of women that needs to be addressed in terms of the support structure of women. Until women start to fully commit to advocating for each other, there will always be barriers. There will always be social norms in play that will only continue to be asked of women yet not of their male counterparts in the industry if this is not addressed. - Kay Lucas
- As individuals, we tend to see our problems as our own as oppose to asking our organizations to help us. Just as women could lean in, men should lean in as well so that knowledge can be shared and gender disparities can become a thing of the past. - Amanda Spangler
- Work-Life balance should apply to everyone. Regardless if you are a woman in media and marketing who has a family or not, you should still equally be afforded the same opportunities to have a work-life balance without judgement or misconceptions. - Liz Solomon
---
Your Careers (We've Heard The Bio, But What's The Story?)
- I changed my major to advertising in college then moved to New York City at a time when advertising wasn't in the forefront in the same manner that it is now, just off of a PBS special. - Kay Lucas
- Whatever I wanted in life was embraced. I always had a love for brands and thankfully always had a series of people who helped lead me to this point in my life. - Amanda Spangler
---
Support Systems
- My family has played a major role as well as having a mentor both inside of and outside of my company because building a career is much more important than building a job. When you are seeking a mentor, know that the roles for the mentorship have to be clear and defined because it is not cut and dry. You influence the relationship as much as you want it to grow, especially since you want them to sponsor you. Mentors can be peers but you have to make what you want to do for them clear as well. - Ana Calderon Eugene
---
Final Author's Note:
Paisley Demby, who is the Business Services Director of The Goldman Sachs 10,000 Small Business Initiative, made an announcement during his panel address regarding The Tory Burch Foundation and Goldman Sachs 10,000 Small Businesses Initiative for women owned businesses. The corresponding program information from http://www.toryburchfoundation.org/ is as follows:
The Tory Burch Foundation and Goldman Sachs 10,000 Small Businesses partnered with Babson College and LaGuardia Community College to provide an extraordinary entrepreneurship business and management education opportunity for a select group of qualified early stage women-owned small businesses in New York City.
To be eligible to apply, you must be a women entrepreneur with at least $25,000 in revenue from your business in the previous year, at least one employee, and a passion for growth.
The Initiative will begin accepting applications from New York City candidates during the Summer of this year (approximately June or July of 2014).
For more information about the program, please contact info@toryburchfoundation.org