Summer Reading List 2018 for the Multicultural Grassroots Marketer
6 min read
June 05, 2018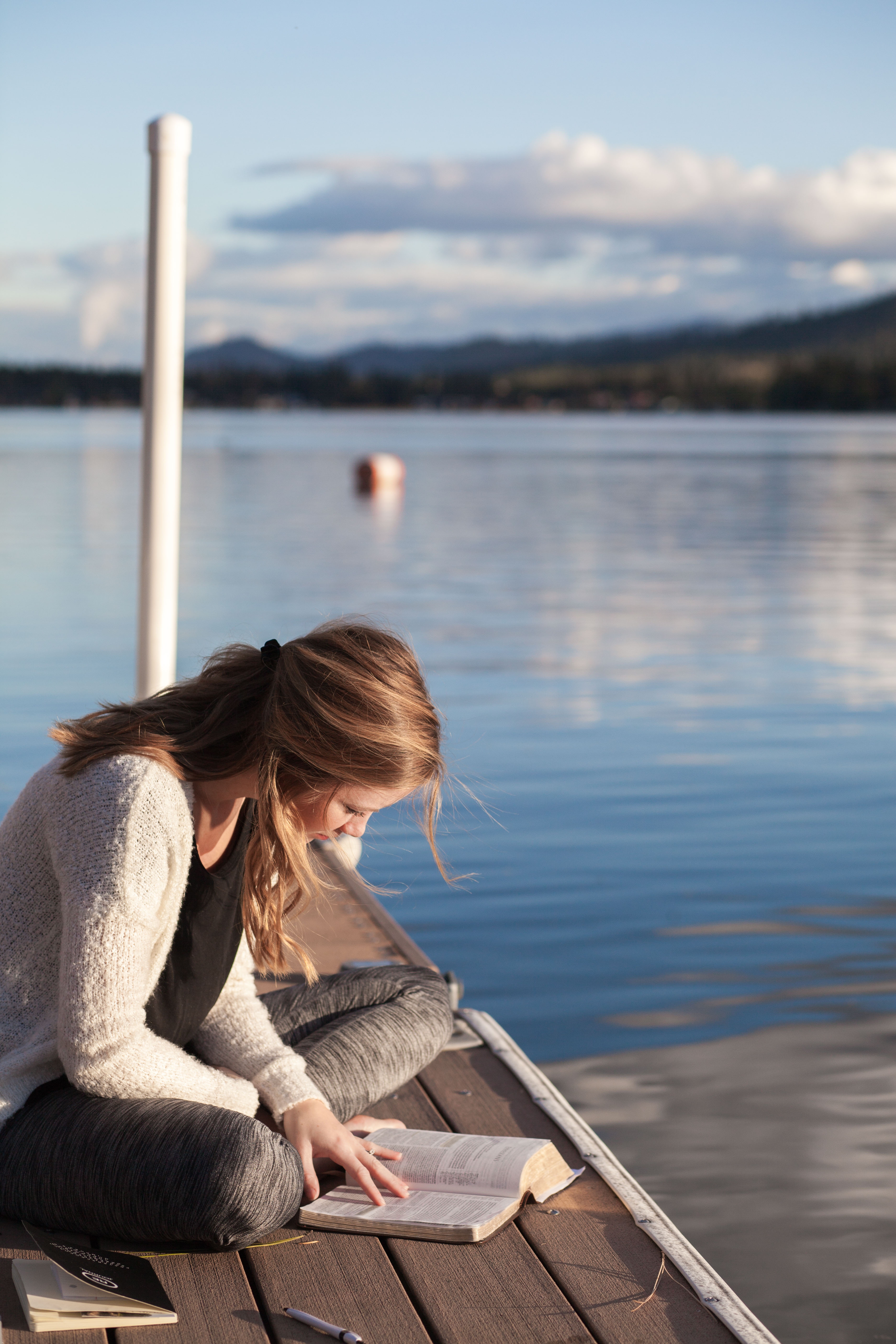 Photo by Bethany Laird
Its about this time of year when teachers and students begin counting down the days until the final day of school. Its also when parents are left scrambling with last minute plans to occupy the time of their impressionable children. In effort to keep these young minds sharp, its become a pre-summer ritual for primary schools to send out a summer reading list.
However, summer reading lists shouldn't just be exclusive to school aged children. As I mentioned last week summer is an excellent time to sharpen the marketing sword. With over one-third of Americans planning to take a vacation this summer, there's little wonder why production is slowest in 3rd quarter verses any other time of the year.
Don't burn yourself outputting the same energy, expecting similar results. Instead plan accordingly. Summertime is great for research and development. You should educate yourself in each of your impact areas. One excellent way to do so is to create a summer reading list and committing to completing at least three books dedicated to your personal and professional development. Here are a few of our all-time favorites and new selections #teamgrassroots will be reading this summer.

Classics
Purple Cow by Seth Godin
Purple Cow is one of my favorite books ever. It is an extremely easy read but Godin breaks down a series of case studies to illustrate his keys to innovation and how to separate yourself from others in a crowded marketplace. In a pasture of brown and white cows, how do you become a purple one? Using Roger's Innovation Adoption Curve, Godin suggest that great innovation leverages special spreading agents for an "ideavirus." These are experts, called "sneezers", share with their friends and followers products or services, of which they are a perceived authority. Godin's concept, in large part, is responsible for a paradigm shift in the marketing world which has given rise social media marketing and the influencer generation.

[SIDENOTE]
A few years back, I was invited to an event for fellow alumni of the Goldman Sachs 10,000 Small Business Initiative. Among all the business moguls in the room, including Lloyd Blankfein and Arianna Huffington, I totally geeked out when meeting Seth Godin. He's truly a difference maker in our industry and someone who's ideas about how we do business should be treasured as relics.

The Ultimate Sales Machine by Chet Holmes
Quiet as kept, The Ultimate Sales Machine provided much of the early framework for Highbrid Media's success. Chet Holmes provides a blue print on everything from hiring, what he calls "sales superstars," to how pigheaded discipline is essential to great time management. Holmes is by no means the greatest author, but his advice is excellent, very focused and simple. Its kind of like his strategy: by mastering a few essential skills in each of your business' "impact areas" you will see huge returns.
One of the great little nuggets he shares is this concept of "got-a-minute" meetings. I won't spoil it for you but its genius and something #teamgrassroots uses every week. Just thinking about this book makes me realize its been too long. Time for a refresher. Unfortunately Chet Holmes passed away in 2012, succumbing to Leukemia, but his words live on. I would also suggest following @ChetHolmes on Twitter, his team keeps his memory alive but sharing hints and tidbits that you will find of tremendous value.
The Tanning of America by Steve Stoute
Many credit Steve Stoute with the marketing genius that gave rise to the global urban consumer market we see today. In The Tanning of America, How Hip Hop Created a Culture That Rewrote the Rules of The New Ecconomy, Stoute details his journey on the front lines of the entertainment marketing revolution. Stoute introduces the concept of tanning which raised a generation of black, Hispanic, white, and Asian consumers who have the same "mental complexion" based on shared experiences and values. In an age when racial warfare is still at a fever pitch, Stoute's dismisses demographic identifiers as an irrelevant crutch for uncreative corporate America.
Stoute, and his firm Translation, introduced the idea of cross-promotion with Fortune 500's and cultural icons. He shows you how it came about and gives you a guide to bridging the barriers to engage the most powerful market force in the history of commerce. The Tanning of America introduces some interesting and very entertaining case studies on how the power of popular culture is has powered marketing innovation. I loved this book because it was almost a biography of the soundtrack for my childhood. I remember Run DMC and the "My Addidas" tipping point moment, Stoute talks about the the historical significance of that moment in shifting the tides for blue-chip marketers.
The Tipping Point by Malcolm Gladwell
Speaking of The Tipping Point if you haven't read it or any of Malcolm Gladwell's books, shame on you. But hell... that's what the summer and this list is for right? While The Tipping Point is probably Gladwell's most famous, I would suggest you add any of his books to your list this summer. A great friend of mine, Chris Miles, first got me hooked on Gladwell. I started with Outliers and worked my way back. He's an amazing author and uses the power of simple examples to illustrate very complex ideas. In doing so, Gladwell introduces the unexpected consequences of science.
The Tipping Point, deals with the arbitrary magical moment when when an idea, trend, or social behavior crosses a threshold, tips, and spreads like wildfire. Its a highly recommended read for marketers, because it explains the science behind the Utopian state of virility. As Gladwell illustrates, one single event or person can start a global epidemic, a precise and specific cultural phenomenon can impact global fashion and examines the correlation of seemingly unrelated events can impact each other. Its an amazing book and the book on the list I would suggest you start with if you haven't read the others.
New Releases
Influencer Fast Track By Gundi Gabrielle
I'm not familiar with the book but I'm really excited to crack this one open this summer. Influencer Fast Track: From Zero to Influencer in the next 6 Months! is said to be a upbeat energizing book for marketers, consultants, coaches, professionals and entrepreneurs to help them realize how to 10X their marketing and branding through influence. The book promises to show you the game plan to going from a relative no-one on social media to influencer in six months by following 7 essential steps.
It might sound a little "infomercially" but isn't that what being an influencer is all about? Information and sharing it. By leveraging many free resources, the book promises to show how collaboration rather than isolation can turn anyone into an overnight influencer.


Frenemies by Ken Auletta
This is one I have not yet read either but is on my Amazon reading list for my Kindle. Frenemies The Epic Disruption of the Ad Business (and Everything Else) is an advertising industry book that addresses the impending doom of the $2 trillion traditional ad industry. It shows just how much the rules have changed from the days of the Hollywood characterization of the Don Draper. No longer an an elitist high stakes game played by white mad men in suits, the industry is now run by a new guard of shorts and t-shirt-clad scientist and mathematicians.
While Frenemies may, on the surface, seem to be a historical reference, it's important to note the role media plays in our daily lives and how that's significantly changed in light of recent events (and elections.) The symbiotic relationship between advertising and media is in jeopardy if we can't right the ship.
Crushing it By
Gary Vaynerchuk
Much like with Gladwell, you can't go wrong with Four-time New York Times bestselling author Gary Vee. He's the ultimate resource when it comes to digital marketing. Crushing It!: How Great Entrepreneurs Build Their Business and Influence—and How You Can, Too , Veynerchuck interviews dozens of influencers and entrepreneurs who turned their back on the corporate ladder in favor of following the road less traveled. They discuss their journeys to thriving businesses by building up their own personal brands online.

In this book, Gary dissects ever social media platform, giving readers a playbook on how to amplify your personal brand on each. From the basics to the more nuanced helpful hints and best practices for the advanced marketer, you can't go wrong with picking up Crushing It this summer.