Top 5 Hispanic Advertising Agencies to Watch in 2020
4 min read
December 30, 2019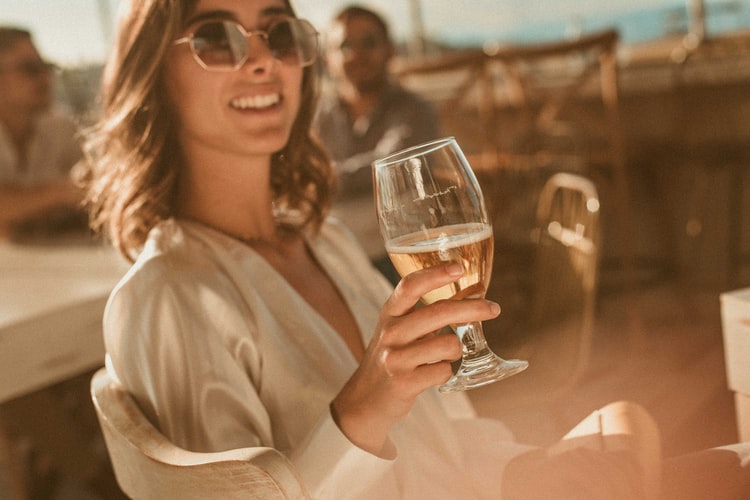 Photo by Pablo Merchán Montes
I'm back with my annual top five Hispanic Advertising Agencies to watch list. What began simply as an experimental time capsule, a way of personally documenting my yearly thoughts has grown into a bit of a global phenomenon.
Thank you to everyone for the many emails, (both good and some...not so nice,) in regard to 2019's Top 5 Hispanic Agencies to Watch list. It is important however, that we don't lose sight of the fact that Latinos are vastly under-represented and struggling to find a voice in today's America. Many of these Hispanic agencies have fought hard, standing in the gap, telling those stories through advertising and unfortunately there are not enough of them. While the U.S. Hispanic population reached new high in 2018, Latino population growth has slowed in response to more stringent immigration measures. Now its more important than ever, that we recognize these agencies, not only for the good work they're doing, but for what they also represent.
Again, keeping tabs on the industry has always been a little hobby of mine and I am simply sharing my personal thoughts. Take it for what its worth. Feel free to email me or comment below and keep the suggestions coming for next year.
UMG
Topping my list this year is UMG. While still a regional agency, I absolutely love them for one primary reason; they're unapologetically Hispanic. Far too often, Hispanic agencies overreach beyond a core strength claiming to deliver the multicultural market at large. This can spell the imminent demise of an agency. UMG understands who they are, who they serve and do it extremely well. For UMG, its all about telling exceptional stories that resonate with the Hispanic consumer. Who can't appreciate that? The South Carolina based shop is the brainchild of brothers Gustavo Nieves and Ramón Nieves-Lugo, who gained their start at a young age being exposed to business through the Hispanic Chamber of Commerce, where their mother served as president. Industry veteran, Tim Joiner would later join the pair. Their commitment to the Hispanic community and family is personified in their work and culture code. In past years, I featured a lot of agencies at their peak but UMG is unique. They're an agency on the upswing and one you should really keep an eye on in 2020 and beyond.
We Believers
We Believers, pound for pound, is arguably the most prolific Hispanic Advertising Agency in the world. Headquartered in New York, with offices in Miami and Buenos Aires, We Believers boasts a brand portfolio of heavy hitters including Pepsi, Nestle, Avon, Aaron's, Netflix and Patagonia. But its their work with Burger King and their innovative "Traffic Jam Whopper" campaign that earned them a coveted Cannes Lion in 2019. The digital meets out-of-home meets experiential activation campaign prompted drivers in gridlock ridden cities, like Mexico City, L.A. and Sao Paulo, to order food that Burger King would deliver straight to their vehicles while they were stuck in traffic.
What truly makes me a believer in We Believer however, is its Co-founder and CCO, Gustavo Lauria. In just five short years, Lauria and his former Vidal Partnership colleague, Marco Vega have amassed the ad industry equivalent of the New England Patriots, racking up wins consistently. When not adding Cannes Lions, to the mantel, Lauria is the co-chair of Circulo Creativo, an industry organization that supports U.S. Hispanic advertising and marketing agencies. But perhaps his greatest achievement has less to do with innovations in advertising than saving the planet. Lauria invented the the Edible 6 Pack Rings, one of the most recognized sustainability innovations of 2016 which has changed the beer packaging industry by fighting harmful plastics and saving oceanic wildlife. For his efforts, Lauria won Fast Company's World Changing Ideas Award and was recognized by Ad Age as 1 of the 50 most creative people in the world.
InPulse Creative
InPulse Creative offers a full digital suite of services including strategy, creative, social, media buying, digital and business consultation in effort to create a cohesive brand experience across all outlets. While they don't wear it on their sleeve, this Miami based agency is Hispanic at its core. Their mission to "build meaningful connections between brands and clients across the digital ecosystem developing culturally-relevant, results-driven, omnichannel solutions," speaks to those roots. Headed by CEO and Founder, Diego Prusky, InPulse specializes in media, music, and entertainment boasting an impressive clientele from Mattel's American Girl and Barbie, Univision Networks, NBA, E! Online, SyFy and The Food Network. Definitely a player in 2020 and one I suggest you keep an eye on.
Casanova//McCann
Casanova//McCann is an institution unlike most of the others on the list, with over 35 years in the game a very strong reliable client list, including U.S. Army, Denny's, Carl's Jr., and Nestle, and an affiliation with McCann Worldgroup since 1999. Run by Puerto Rico native, Ingrid Smart, Casanova is an American agency deeply invested the cultural journey of today's Latino-American consumers. Headquartered in Costa Mesa, CA with offices in NY, Detroit, and Dallas, They pride themselves on being the Business to Culture passport for marketers looking to authentically engage LatinX consumers.
So what makes them a Hispanic ad agency to watch? In 2019 Casanova was on a tear at Cannes bringing home the most hardware of any U.S. Hispanic shop. In 2020 I believe, Casanova will be on a mission to prove size and experience matter and that Casanova still is one of the leading Hispanic total market communications agencies in the U.S.
Acento
Acento is a Santa Monica, California based full-service Hispanic agency, that services clients with everything from strategy and production to planning and placement across a multitude of different channels. Unlike many shops that come and go, or are bought and sold off for parts, Acento has been around since 1983 and has gained the trust of major brands like Mitsubishi and Wells Fargo. What truly makes Acento an advertising agency to watch is their nuanced approach to cultural executions. Led by Chief Executive Officer, Roberto Orci and President, Donnie Broxon, Acento takes tremendous pride in evoking an emotional connection between brand and the Latino consumer. Authenticity can't be faked or spun and we applaud Acento and look forward to what's in store.