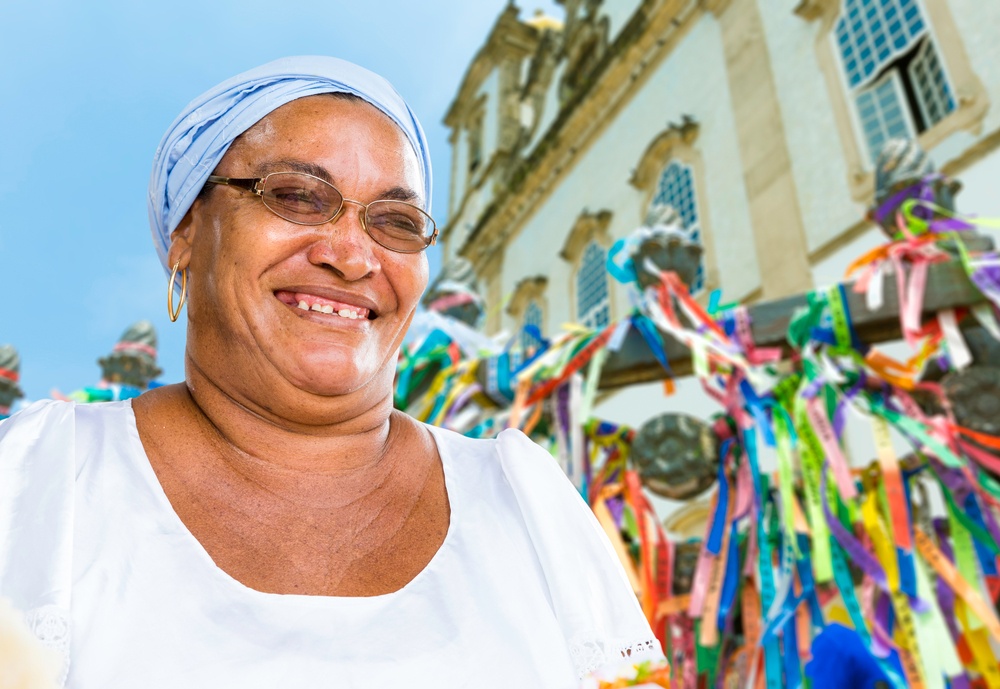 Advertising for the ethnic consumer is tricky but it doesn't have to be overly complicated. Regardless of your experience or proficiency, advertising should be taken seriously. Not only should you allocate budget, but also time for it. By prescribing to the right strategies and executing proper planning, execution and measurement, you can attain your goals and attract more multicultural leads to your business. Here are 4 simple ethnic advertising strategies you should be implementing right away.

Build an Ethnic buyer persona
If you're reading this, you probably already know that everyone who walks through your doors or browses your website doesn't necessarily fit in a target audience. Ethnic consumers historically don't behave or buy like the average consumer. Yet still, many marketers don't run targeted campaigns, despite the fact that digital media has made it easier than ever. You must strategize and account for them differently and the best place to start is with an accurate and detailed buyer persona.
The more you know about your typical buyer, the easier it is to target them. Buyer personas are fictional, generalized representations of your ideal customers. Personas help marketers internalize the ideal customer marketers are trying to attract, and help them relate those customers as real people. Having a deep understanding of ethnic buyer personas is critical to attracting, converting, closing and retaining ethnic consumers.
Measure Your Advertising
Success in any multicultural advertising campaign dictates that you track metrics accurately. If you're a small business or just starting out with advertising, online and digital platforms like Facebook and Google Adwords provide a turn-key solution complete with comprehensive statistics. Use them to help you determine what is and isn't working. If your ethnic advertising campaign is offline, consider creative that drives traffic to a dedicated email address or vanity phone number for each platform. This will help you categorize leads and help you determine where your best source of traffic is.
However, keep in mind, any viable ethnic campaign will take some time to develop as these demographics often make buying decisions around relationship rather than impulse. Monitoring your statistics hourly will not only drive you nuts but also prove to be a waste of time. A rule of thumb is to monitor weekly by setting up a dashboard of helpful key performance indicators and dedicate at least three months of resources and time before judging it as a success or failure.
When You Assume, You Make An…
So far we have discussed that being an effective advertiser means that you target effectively and measure your results. However, in doing so, it's important not to generalize or make too many assumptions about your ethnic buyer persona.
What was smart advertising last year doesn't mean it will be tomorrow. Your metrics will only let you know it's not working. It's important to listen to the needs and wants of your buyers. Not just once, but always, as they will constantly change. Always keep tabs on where they are online, what they read, what they listen to and most importantly, via what sources.
Remember while you may relate to your consumer, don't assume their passions are aligned with your own. There is a clear reason why they are the buyer and you are the seller. When your advertising resonates with the right ethnic buyer persona, the right consumers will find you.
Mind Your Brand
Whether ethnic advertising is part of your comprehensive integrated marketing campaign or the nucleus of your entire ad strategy, your brand and its positioning is key. An effective brand strategy that resonates with your ethnic buyer persona can give you a competitive advantage. Your brand is your promise to your customer. It tells them what they can expect from your products and services and is the physical representation of your unique selling proposition.
Ethnic consumers are very brand loyal and your brand is very important. Your logo, your colors, your mission, it's all a part of why they buy you. Changing that promise or having one that is inconsistent across various platforms makes it hard for a buyer persona, particularly one dependent on a strong relationship with you, to feel connected. As such, your ads must be visibly and audibly recognizable regardless of the medium. Customers will build a relationship with your brand and your ads will resonate with them. With advertising, predictability is your friend. Build loyalty through resonance not spontaneity.
---
In order to grow your business or realize a better return on your current ethnic advertising investment you must invest in thoughtful strategies. Like any part of your business, it requires constant nurturing to keep from going off the rails and the allocation of adequate resources for it to be effective.