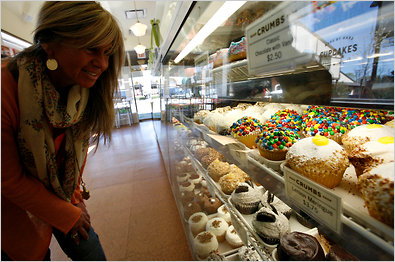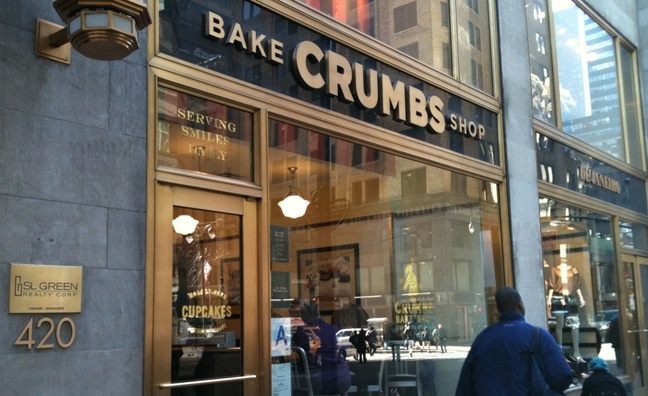 While winding down for the day this evening a tweet came across my timeline that saddened my taste buds but instantly improved my waistline. The Wall Street Journal reported that Crumbs, the New York based cupcake bake shop is not only closing ALL of its doors... they did so today! Surpising? For the casual customer it might be. After all, Crumbs had been touted at the world's largest gourmet cupcake business with 70 stores globally.
But the data shows the company had been struggling after going public three years ago at the height of the gourmet-cupcake boom. The chain closed dozens of stores in 2012 and 2013 and just last week was booted from the Nasdaq Stock Market for their alleged failure to have at least $2.5 million in shareholder equity, a requirement for listing.
For the opportunistic small business, opportunity abounds. Crumbs leaves in its wake $47.2 Million in revenue, now up for grabs. While this equaled a $18.2 Million loss for the market leader last year, even a small bit of that pie cupcake could be monumental for a regional player with a leaner business model. There are plenty of lessons to be learned and here are a few.
Scale is good, Growth is Better.
Business is like sports. There are winners, losers and the way we keep score is revenue. Where many small business owners make the mistake is believing that revenue byproducts, growth and scale are the same thing. While every business should look to grown, scaling a business without the proper growth plan, infrastructure and management in place can be a death sentence. I'm not saying this is the case with Crumbs, there were clearly other factors at play, however I often hear of small business retailers salivating at the prospects of franchising. Suggestion: As a rule of thumb, squeeze every ounce of growth potential out of your flagship retail location before opening a second or considering franchising. Which leads me to my next lesson.
Be careful with retail There has been a lot of buzz around the death of retail. While it might seem obvious with the ease of online shopping, mid-level retailers have found the move online cumbersome while traditional small business retailers have had difficulty parting with the pretty storefronts they worked hard to build. This despite the financials telling them to shutter up and head for greener online pastures. We saw evidence of this recently with Carol's Daughter Bankruptcy, which lead to the closure of its retail side of the business. Suggestion: While a business without doors may lack the sex appeal of a beautiful brick and mortar showroom, cash is king. Make sure there is sustainable traffic and significant cashflow to support the overhead. If your business already has a retail location, carefully weight the potential loss of walk-in sales vs. a streamlined P&L with lower occupancy expense.
Beware of fads As a self-identifying foodie, I know there are a ton of fads, that come and go. Again, I'm not saying cupcakes are one, however they were infinately more popular when Crumbs went public then they were ever at any point previously. and I would venture to say. any point in the future. Building a business plan around a "food craze" or any type for fad is very risky. The truth is your target market largely consists of an unsustainable consumer. The very nature of the excitement surrounding the fad dictates that this consumer is flighty and will be onto the next big thing when it comes along. Suggestion: Avoid these short lived opportunities and build your business plan around sustainable models that impact every aspect of the consumer's life, in essence lifestyle brands.
Sadly enough New York's iconic Bowlmor Lanes in Union Square also closed up Monday. I feel like the walls are closing in.
Photos Courtesy: Crains, WSJ