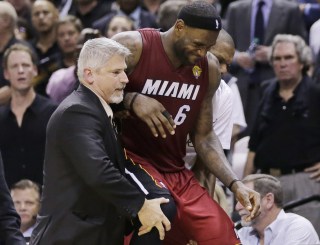 You don't need to be a basketball fan or even a sports fan to have heard about the conditions during game 1 of the NBA finals. The chatter all over social media has been about how a broken air conditioner unit caused temperatures to soar to 90 degrees and contributed to LeBron James suffering leg cramps and exiting the game early.
For sports fans, James represents greatness...the first legitimate heir apparent to..."His Airness", Micheal Jordan. For marketers, he's the same but for very different reasons. As James has started to rack up the championships in recent years he's been atop the list as highly sought spokespeople for today's top brands. Athletes like James usually slot into their respective sports most dominant brands. For baseball its Louisville Slugger and Rawlings, football its Reebok (with Under Armour nibbling at its heals) golf its Callaway and Titleist but in basketball its there are only two, Nike and Gatorade.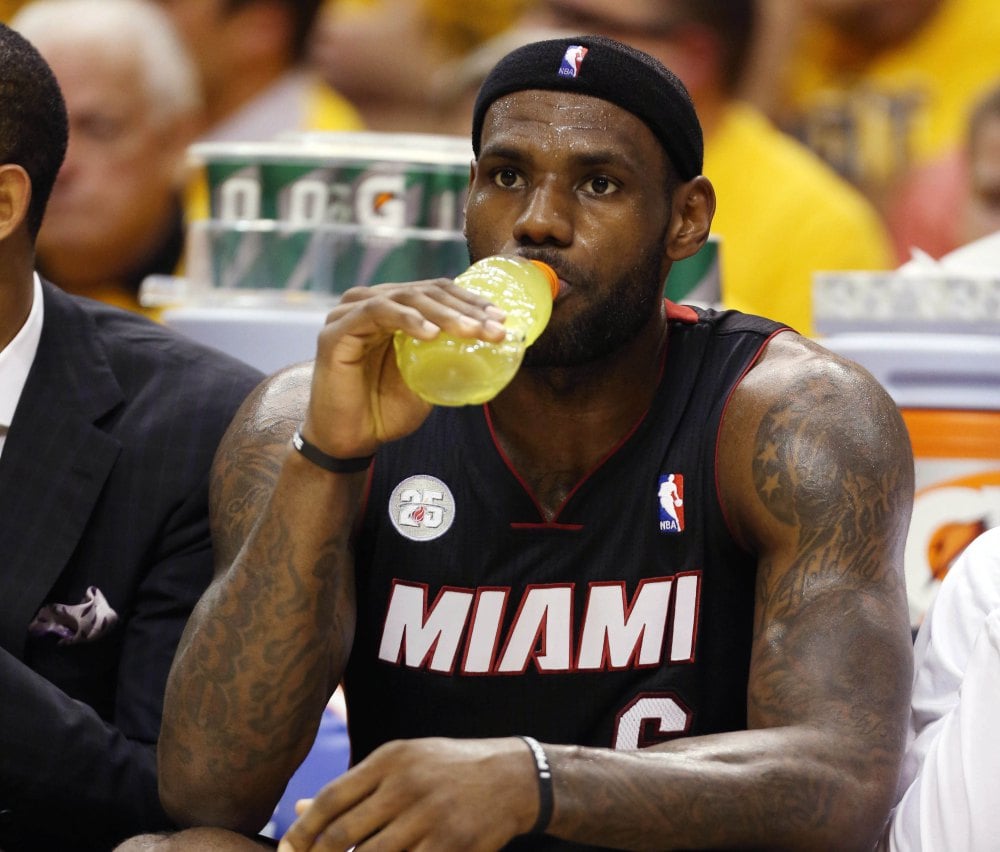 While James is sponsored by Nike, he isn't a Gatorade spokesperson, electing second class rival, Coca-Cola's Powerade. However, following Game 1's hydration malfunction, Gatorade took advantage via twitter.
In response to a tweet by Ryan Koo (@ryanbkoo) where he asked "where's all your sports science magic for preventing cramps in your no. 1 client @KingJames?" Gatorade responded:
@Gatorade: @ryanbkoo The person cramping wasn't our client. Our athletes can take the heat.
While an innocent jab, the Gatorade handle later said:
@Gatorade: "We were waiting on the sidelines, but he prefers to drink something else."
The tweets were later retracted but what was left in its wake was almost as good. Those now searching for the tweets would only see the following on the account in response to the game:
@Gatorade: With a game this hot, we're right at home. #WinFromWithin #NBAFinals

@Gatorade: It's time for the @MiamiHeat and @DwyaneWade to make history repeat itself - again. #WinFromWithin
In a moment of social media genius, Gatorade was able to pin James' injury on its closest competitor with an inability to prevent cramps, punish James' (other) decision to choose Powerade and establish its brand as not only a thirst quencher but a hydration source that will let you finish the game, like James' teammate and Gatorade spokesman, Dwayne Wade.
So what have we learned here? Partnerships are everything clearly and brands need to be very careful what spokespeople they align themselves with. While James is undoubtedly the best player on the planet, his history of cramping could be problematic for Powerade moving forward. All that said, I'm willing to bet Gatorade would sign that contract today for the opportunity to put James on their roster.