Growing Your Small Business in the Amazon Age
5 min read
August 07, 2018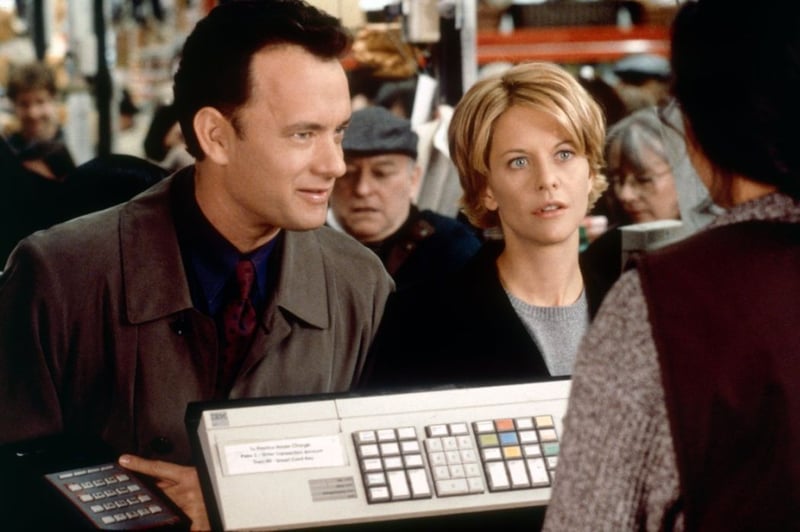 Courtesy: Warner Bros.
One of my favorite guilty pleasures is the 1998 movie, "You've Got Mail". (It's funny because critics would argue that Meg Ryan and Tom Hanks made the same movie together 5 years earlier with Sleepless in Seattle...but hey.)
In the movie, Meg Ryan's Upper East Side Manhattan small bookstore, The Shop Around the Corner, *spoiler alert* was forced to close because Tom Hanks' big box Borders-esque bookstore, Foxbooks moved into the neighborhood and lured away all her customers with cheaper inventory and over-priced lattes. This was a typical David vs. Goliath conundrum in the the 1990's.
However, if we were magically able to supplant that same scenario in 2018, Foxbooks would probably have shut down years ago, unable to compete with online retailers like Amazon. While the movie was a wildly endearing romantic comedy, there were some important insights for small, brick and mortar retailers to take note of today.
"The Shop Around The Corner" is Thriving
The Shop Around The Corner not only would have likely survived in these times, but would have thrived because they had a sense of community, one that no online retailer or big box store can truly replicate. Between 2009 and 2015, the American Booksellers Association (ABA), a nonprofit trade association dedicated to the promotion of independent bookstores, reported a 35 percent growth in the number of independent booksellers, from 1,651 stores to 2,227. Surprised? Well, everything that made The Shop Around the Corner and other small local businesses so endearing is what consumers realized they missed when large retailers forced them to close.
...it's important to note that while online retailers have hurt small businesses, they've also eliminated some of their biggest historical competitors...
Today's online retailers don't need a store front and are able to maintain larger inventory selections in warehouses at much lower prices. We speak with a lot of small business owners who are concerned about how internet retailers like Amazon are affecting their business. This is a real concern. However, it's important to note that while online retailers have hurt small businesses, they've also eliminated some of their biggest historical competitors, the Foxwoods of the world.
Once flourishing big box retailers, like Toys R Us, Circuit City and Blockbuster have been forced to close, while others, like Home Depot and Best Buy, have been put on notice.
The Small Business Competitive Advantage
It's true, brick-and-mortar markets are shrinking and mom-and-pops do need to innovate around the changing digital landscape. But as a small business owner, it's important now more than ever that you discover your competitive advantage. Those that outlasted large retail competitors and endured the Great Recession, stopped trying to compete in the same lane as larger corporations and instead highlighted unique qualities that resonated locally.
Today's consumers, specifically millennials, demand more than just great prices from retailers they support. Businesses became community centers for convening customers, meetups and product enthusiasts. They became hosts for book signings, networking events, birthday parties, book clubs and open mics. They brought a sense of community back to Main Street by listening to their audience and stressing a strong connection to local community values.
Bed-Vyne Wine
Today there are many real life Shops Around The Corner that have flourished in the face of a growing online marketplace. Here's an illustration of how one local business is winning in today's digital economy and some best practices you can take-away.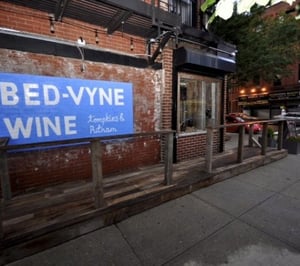 Some of my good friends, Rotimi, Mike, Ayo and Pete opened a wine store here in the Brooklyn, NY neighborhood of Bed-Stuy called Bed-Vyne Wine. Over the past 10-15 years, the area has undergone extreme gentrification. A new consumer was moving into the neighborhood with a taste for more wine than spirits. Bed-Vyne focused on a more personal customer experience, recognizing the area wasn't short of liquor stores with small selections of wines behind protective bullet-proof glass.
Subtle Convenience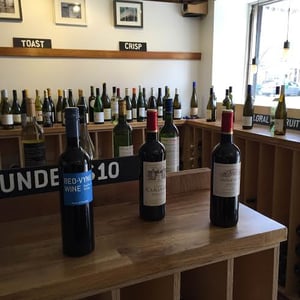 One of the small subtle conveniences I love is that they log past purchases so consumers don't have to rack their brain trying to differentiate the Rosé they loved on their last visit, from the brand they didn't like on the previous. They even innovated how they set up their store. Most wine stores, list wines by country of origin. Bed-Vyne realized their customer didn't really care as much about origin as they did about taste. Now, instead of origin, they list selections by flavor profiles like "Bold", "Crisp", "Light," emblematic of the adjectives customers used when they walked into the store for a recommendation. They even have a section of wines under $10, for those of us with less sophisticated palates that enjoy a glass of vino with dinner.
Tip: Have you ever been in a supermarket confused why an item is in an aisle you wouldn't expect it to be in? Most large retailers tell consumers how they should shop, small business retailers have the ability to listen. Don't take that for granted and reward your customers for their loyalty by validating their suggestions.
Provide Exclusive Inventory & Experience
Instead of competing head-to-head with larger discount wine & beer distributors, Bed-Vyne focused on curating an exclusive inventory made of local winemakers and black-owned brands. They add value, not only to their consumers, but suppliers by providing priceless experiences like bringing winemakers to the store for meet-and-greets. This builds an intimate relationship with the wine store, vineyard, and consumer. Customers now feel as if they've discovered some hidden gems that even the most experienced wine palates haven't tasted. In addition, Bed-Vyne also hosts some of the most exclusive events for young professionals in Brooklyn. From their Oktoberfest street festival to being a pit stop for some of the hottest DJs, Bed-Vyne is often the place to spot a Brooklyn celebrity, artist or even politician.
Tip: If there is one unique advantage brick-and-mortar has over online retailers it's that they can't replicate intimate social gatherings. Use this to your advantage. Think of other ways to draw your consumers together. What are the common threads? Do they all have kids? Consider creating kid friendly day parties for stay-at-home parents. Sell auto-parts? Consider bringing in car manufacturers to do focus group parties for your most loyal consumers. If you invest in your customers, they will be loyal to you.
Become a Commercial Citizen
Some of the most important qualities about Bed-Vyne is their authenticity, transparency and responsibility. They didn't just become one of the new hipster retailers in a rapidly changing neighborhood, as we've seen, this can be tone deaf. They instead embraced the neighborhood's history and identity. From their signage, to the decor, it's all unapologetically...Brooklyn. They understand the neighborhood's roots because the founders grew up and still live in the community. Bed-Vyne isn't just a local brand, they're commercial citizens as well. Their founders make sure they aren't just making money from the community that support them. They regularly give back by sponsoring community events and donating money and time to the Bedford-Stuyvesant YMCA.
Where Are They Now?
At this point you may be asking, where are they now? Good question. They recently moved locations across the street to a much larger storefront and are now Bed-Vyne Wine and Spirits with a new expanded small-batch liquor selection. Also, they now have a Craft biergarten on the same corner called Bed-Vyne Brew. Does Bed-Vyne have a great web presence? Absolutely, but they didn't have to compete with the Amazon's of the world to be successful.