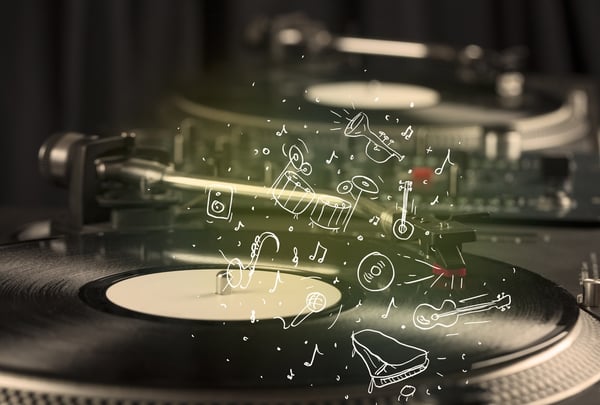 In the last year it was announced that Hip-Hop is now the largest genre of music. There are more hip hop artists than artist in other genres, the genre is the most streamed and purchased on platforms like spotify, apple music and google music. Many of the largest concerts and festivals in the US and the world have hip-hop artist like Kendrick Lamar, Jay-Z, J.Cole, Beyonce and Rihanna as headline artist and shows sell out in short order. Since its inception hip-hop has embraced grassroots marketing first out of necessity being born out of an underground urban culture of New York City primarily, word of mouth, popup impromptu performances on street corners train stations and small clubs graffiti laced train cars and building facades all helped spread the word about this musical phenomenon and the artist that help push the culture as well. Fast forward to 2018 and hip hop is still using grassroots marketing to succeed even though it's the largest genre and could probably afford to use traditional marketing conduits we continually see artist and their respective labels embrace marketing techniques that are born out of a grassroots spirit.
Just this past weekend the hip-hop and music lovers all around the world were pleasantly thrilled by a surprise album "The Carters" by the genres biggest artist and power couple Beyonce and Jay-Z. The surprise album has become a grassroots marketing staple for the industry and follows one of the main tenants to a successful grassroots campaign which is to meet the audience (your buyer persona) where they are with least interruption and distraction of other messages as possible. The surprise album meaning putting an album out with little to no announcement and no pre promotion has become a staple in the industry but was a trend started in part by Beyonce with her last couple efforts "Beyonce" and "Lemonade" both of which were released with no announcement prior. Another goal of a grassroots campaign is to create enough of an interest by directly engaging your target persona that your product, service or even just the story about the brand goes viral. For artist like Jay-Z and Beyonce this part is relatively easy they have such large followings that by releasing the album around noon on Saturday within hrs it was widely known that a project by the super couple had been released and the streaming numbers went through the roof. Not to mention their stake in the streaming service Tidal with a few million subscribers and the album stream exclusively on the platform spreading the word for them is literally done with the push of a button.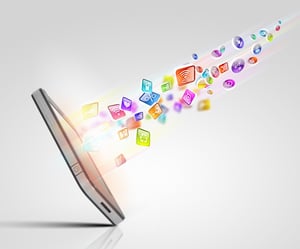 The approach taken by G.O.O.D. Music, the record label owned by Kanye West over the last month or so is another example of hip hops embrace of grassroots marketing. First purposefully or not Kanye's MAGA/Slavery was a Choice stunts had everyone talking, the viral element of grassroots. Since then G.O.O.D. music has released an album every week for the last few weeks. First Pusha T' s "Daytona" which success was fueled in part by the war of words between Pusha and Drake. The following week they released Kanye's Album "YE" kept the momentum going by releasing a Kanye West/ Kid Cudi's collaboration album "Kids See Ghosts" a week later and even though he's not signed to G.O.O.D. music hip hop legend Nas released "Nasir" last week which was entirely produced by Kanye West and clearly rode the wave of publicity and promotion momentum Kanye and G.O.O.D. music have created in the last month. The other grassroots rule that G.O.O.D. music has adapted is to create your own mold/rules that your specific buyer persona will gravitate towards be a disruptor. They've done this with all the albums previously mentioned by changing the traditional format of albums in general to only include 7 songs. Each one of these albums only had 7 songs choosing quality over quantity. Now EP's are nothing new to the industry but usually reserved for brand new artists who don't have budgets, or treated as extensions of a demo or an opportunity to work out a new sound or get better as an artist but these releases are being treated and promoted like full fledged albums. They've recognized their persona's lack of time to spend listening to the traditional 12-20 song tracklist and the barrage of content and media we all have to wade through on a daily basis and have adjusted for these new norms.
Less well known brands or brands that are specific to a niche persona i.e. diaspora of a given country, have tapped into the power of grassroots marketing campaigns to get the word of a product or service to said persona. The same can be said for new or less well known artists "soundcloud rappers" as they're commonly referred to nowadays can build followings for themselves around music created on their laptops or in crude studio settings. Take that music build the audience, go on tour, sell merchandise, and pick up endorsement deals all through grassroots efforts. New generation rappers like Tekashi69, Lil Xan, Smoke Purp among others have all used technology to lower the barrier for entry into the music game and built there following to be able to support their emerging careers and art. This organic growth, utilizing available technology. And catering to niches are all part of the grassroots marketing playbook.
Hip-hop will continue to grow and shows no signs of relinquishing the top spot in the music industry. From mixtapes passed hand to hand through friends and family to urban legends of epic parties on the downtown punk scene, to the advent of the "Street team", to modern day tactics of surprise albums, back to back releases, shortened track lists, and low entry streaming platforms grassroots marketing has always been and will always be part of the genre. Are their other examples of grassroots marketing used in the genre that you're aware of? Please share with us in the comments section below we love hearing feedback from you.