---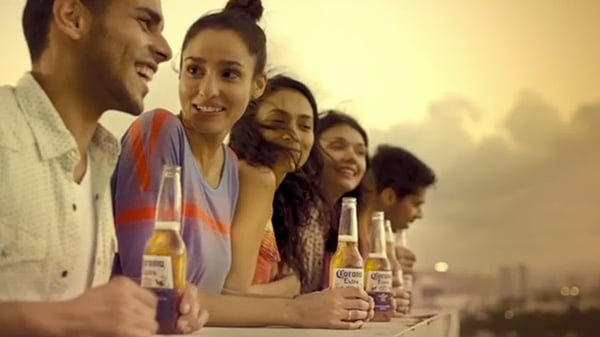 As American media continues its mad scramble to service its ever tanning audience, one would assumed the role of the Hispanic advertising agency is expanding. As an organization that often plays in this sandbox, I admire the work of the surprising few players that have differentiated themselves in this space. Yes, I said few.
Still today, despite an expected 14%-17% rise in ad spending, the role of the Latino agency is somewhat muted. One common problems historically has been, larger general market agencies launching so-called multicultural spin-offs devoted to specific ethnicities, including Latino, to compete in Hispanic Advertising. Conversely, as other independent leaders in the space find solid footing, they are predictably acquired and the fire dies out. One would expect this to boost their profile, but somehow its almost as if they suffer from the "sellout" syndrome that plagued my beloved Hip Hop. Its something I have been curious about and have almost made a hobby of following. Props to La Comunidad that has conspicuously maintained their authenticity despite recent acquisition by Sapient Corp. I dig how they pay homage to the small scrappy agencies doing their thing all while scooping up Multicultural Agency of the Year awards.
Looking back at some of my personal notes, I found it interesting to see how much has changed in terms of spending and market position yet, such little growth in terms of industry. I figured I would share my personal rankings, in no particular order, of my top five Hispanic Advertising Agencies to watch, partly as an experiment, and partly as a way to document this moment in time. Maybe in a few years we'll revisit it and see where we are.
La Comunidad
No surprise here. The Miami shop has been changing the game since being founded in 2001. The have done amazing work for clients such as BMW, Time Warner Cable, Corona and Apple. They've been on Ad Age's Agency A-List and were the publication's 2016 Multicultural Agency of the Year.
Vidal Partnership
When I think of Hispanic Advertising, honestly, I think of TVP. They've won all the awards, multiple times including Ad Age's A-List Agency of the 10 best agencies in the U.S. four times, the publication's Multicultural Agency of the Year twice and Adweek's Hispanic Agency of the Year as well. Their work is the most consistent and most recognizable.
FUNNY STORY: When we first started out, Highbrid courted Sprint, a Vidal client. Two entry level account members with no decision making power, schemed me into a few very expensive lunches at two midtown restaurants. Lesson learned quick.
Richards/ Lerma
We've crossed paths a few times with Richards/Lerma with Home Depot and MetroPCS work. Founded in 2008, they truly embrace diversity, which I love. They understand to service the Latino consumer, you must be a Hispanic Agency in all senses of the word.
Dieste
Dieste is one of my favorites. Their mantra is: we provoke action. I love that. They don't just represent the Hispanic market, they represent innovation as well. In their own words, they fuse "data and insights with culture and technology." They are most closely aligned with our mission and vision, so perhaps their is a soft spot in my heart for Dieste.
Latin Works
Part of the Omnicom Global family, Latin Works positions itself as a "cultural branding firm." While I've never worked with them, they just seems like a very fun and energetic place to grow. Like the other agencies I've ranked, they emit a strong cultural presence, not just ethnically speaking but from within the workplace as well.
Admittedly, its probably not fair to truncate any industry down to a list of "top fives", let alone agencies. Maybe that's we always revisit them with a new list each year. Perhaps I'll do the same, as I've already felt bad about some that I have left off. For me, this was just a fun exercise to put on "paper" a few of my favorites that I admire from afar. I welcome your comments, suggestions and criticisms below.
---