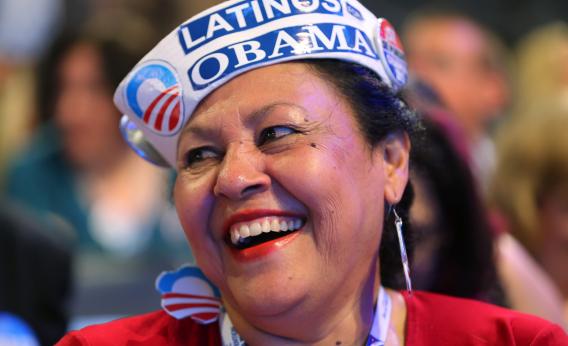 The Presidential election which seemed like it lasted two years has finally ended, (unless you live in Florida. What's going on down there guys?!) Well regardless of which candidate you were pulling for there was a lot to be learned from this election. Even in the world of advertising and marketing. Tuesday was a bad night for the Republican Party any way you slice it. It was as bad, if not worse than the performance that President Obama admittedly showed during the first Presidential Debate. What stands out is that the party, in its attempt to target key voters, failed to acknowledge the changing demographic landscape of this country. Dating back to the days of President Lincoln, considered to be the forefather of the modern GOP, they have relied on a base of men, specifically white men. Although Romney took home a comfortable 55% of Men, the electorate was only 72% white. While a staggering advantage, the Republicans counted on a 75% white electorate to solidify his base. When you consider the percentage of the electorate made up of white voters in 2000 was 81% this is a trend that projects to continue.
So what does that mean? Well on the flip side Barack Obama needed a very high percentage of African-Americans to again vote for him. They did, giving the President an 80 point advantage. And while the African American electorate concentration remained unchanged, the Latino voters ate into the white percentage accounting for 10% of all voters up from 7% in 2000. Obama won this vote by a whopping 44% despite having what some would call a platform more consistent with traditional Latino values.
No matter what your political affinity is, there are valuable nuggets in the data from exit polls that as marketers we can take back to our agencies. Women, for instance, are driving decision making in this country. This is a huge shift from a generation ago. Not only are they driving buying culture at home but also in the workplace. The buzzword "office mom" is one not to be taken lightly. Overlooking the women at home and in the workplace is a recipe for disaster. Not only are they gatekeepers, but procurement agents and power executives who value relationships and loyalties with their brands above all.
The exit polls also reaffirm what we should have already known regarding the importance of the ethnic marketplace. Obama couldn't have won without winning the Latino and Asian vote. These two market sectors above all value community. In fact, in Chinese culture there is not distinction between community and family. They are one. The idea of individualistic success not only doesn't resonate with Latinos and Asians, it doesn't make sense. Brands can take advantage of establishing a TRUE relationship with their customers through guerrilla marketing, social media, and sponsorships of civic causes important to these consumers.
One other lesson learned was the importance of winning the battle to win the war. Winning the popular vote is equivalent to top share in the general marketplace. It means nothing. This year's election was won in the trenches. It wasn't as much about swing states as it was about swing communities and this has everything to do with the concept of the American ethnic enclave. Winning swing states Ohio and Florida will be less important in the future than winning Hudson County, NJ, Broward County, FL, Cayahoga County, Ohio or Fairfax, Virginia. The tactical hyper-local/ guerrilla approach focuses on key voters or in marketing terms, our best customers. These tight nit communities are likely to stick together, vote similarly and share brand loyalty.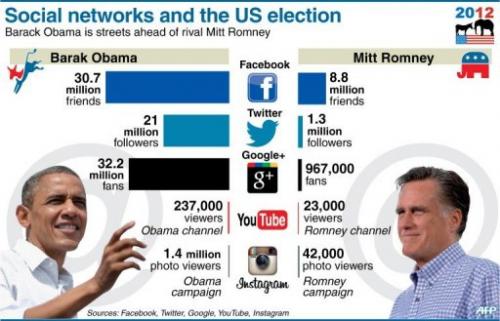 The Romney campaign, by its own admission needed to bridge the gap with younger voters specifically with regard to communicative technology. In 2008, the Obama campaign infiltrated the first time voting community by flexing its social media prowess. Donations poured in from $5 and $10 increments adding up to give the then, Junior Senator a huge financial advantage, but more importantly helped include young voters in the electoral process. (Take a look at this info-graphic on the importance of mobilizing the youth vote courtesy of onlinecollegecourses.com)
There's a valuable lesson to be learned here. One doesn't ever have to afford a Mercedes to be brand loyal to one. These young voters were driving the online conversation, trending topics and influencing change although many weren't old enough to vote, had never yet voted or could only afford a donation the size of a footlong at Subway. This is the secret behind Hip Hop's influence on mainstream culture. Making a brand cool and trend-worthy through social media carries intellectual equity despite a lack of buying power among the community driving it.
As we charge towards a 2030 when Whites are expected to become the minority, political campaigns and thus brands must not only reevaluate but scrap the idea of general market. This changing landscape dictates that a much more tactical and cerebral approach to an all inclusive community. The days of waiting on discretionary fund allocation to tackle the minority marketplace have passed. The proof is in the numbers. Don't believe them? Ask President Obama or Governor Romney.