Top 5 Hispanic Advertising Agencies To Watch in 2021
7 min read
December 30, 2020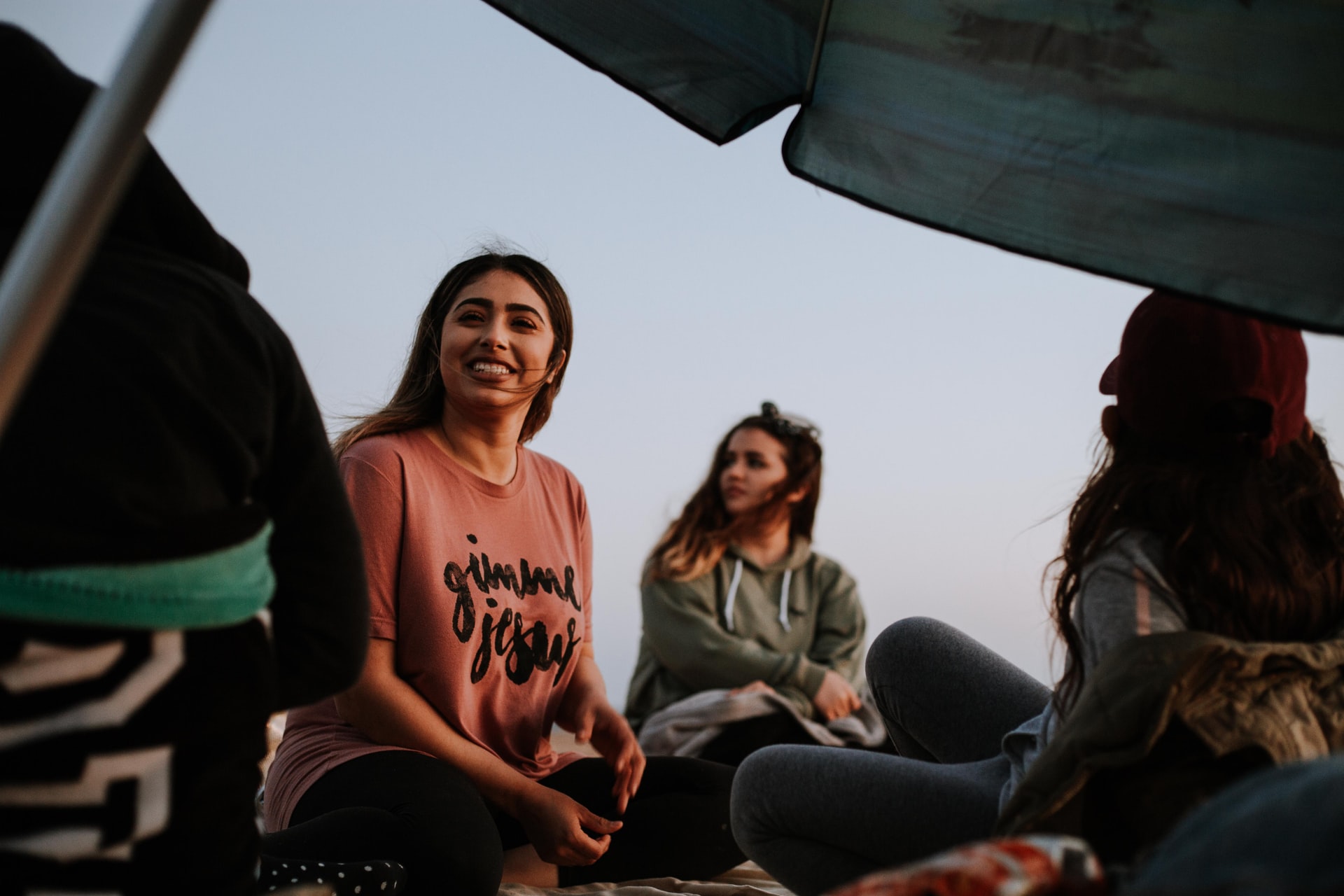 We're back it again with the annual installment our Top Hispanic Ad Agencies to Watch. Over the past five years, this list has grown in popularity, carving out its own small space on the internet. Thank you to all that have shared, sent in praises, comments, criticisms (and even one death threat...I think). The feedback is necessary and valued.
I get a lot questions about the list, but the most common is: why would you put together a comprehensive list of would-be competitors? It's quite simple for me. We at Highbrid are very passionate about the Hispanic consumer and realize the market is not monolithic. No single advertising solution will solve every challenge, and thus, in order to truly service the Latino marketplace, an array of viable options must be available. Shining a spotlight on our colleagues is not just a hobby but ensures that Hispanics are properly and respectfully represented by our industry. That was never more true than it is now.
There are years, then there was 2020. For those that lived through it, we all have had to make alterations and adjustments to our daily lives, routines and consuming habits. Unfortunately, there were far too many, especially in the Latino community, that didn't survive. COVID-19 is modern history's undisputed champion of market disruption.
Even the best laid ad plans were audibled to address the suddenly changed consumer needs. As a result of the Pandemic, global ad spend is set to fall by $63.4 billion this year, double the drop seen during the Great Recession. It is expected that it could take at least two years for ad spend to recover. But as Peter Lerma of LERMA (an agency we featured in 2016) points out, now more than ever brands need to double down on Hispanic budgets, not defund them. Consumer spending hasn't necessarily decreased but priorities have changed. Online Shopping has become the norm and a 5.9% growth in search ad spending this year is expected, an area dominated by Latinx consumers.
While being careful not to paint the Hispanic consumer with a broad brush, one of their dependably common characteristics has been brand loyalty. For advertisers, the objective was always acquisition not retention. However Colleen DeCourcy, CCO of Wieden+Kennedy hints at a free market boom the longer the effects of COVID-19 go on. "People's minds are going to be wiped of brand preference in many instances... when people start to step outside again, brands will be re-proving themselves, re-introducing themselves, restating why they should be a preference."
This presents a huge challenge for brands in 2021 that have historically courted the Hispanic marketplace. They're going to need agency partners that are not just talented, but mindful, nimble and strategic. This Year's list of Top 5 Hispanic Advertising Agencies To Watch represents those I believe are best poised for the challenge. Again, my personal thoughts, take it for what it's worth. Feel free to email me or comment below and keep the suggestions coming.
Chamoy Creative | San Antonio, TX
Topping my list this year is Chamoy Creative. Chamoy is the brainchild of Lauri Revilla, Oscar Peña and Alejandro Perez-Segnini, former colleagues at Bromley Communications, San Antonio's pioneering Hispanic marketing agency. When Bromley abruptly shuttered its doors in 2015, the young trio joined forces with Lauri's sister Fernanda Revilla, and stepped out on faith.
I was so excited when I first learned of this agency. For one, I love Chamoy sauce. For the uninitiated, this spicy sweet condiment originates from Mexico. However it is widely available on street corners in New York's barrios, sold by Latin street vendors as a dip for fresh cut mango and other tropical fruit.
Like their versatile namesake, Chamoy Creative represents everything you want in a creative shop.
They're young, fun, and unapologetically confident. They exude a cool culture you just want to be a part of. However, what makes them a top agency to watch this year is their approach to the Hispanic market. Chamoy gets it. They understand culture trumps language and that messaging should be driven by a consumer's buying behavior.
In addition to their traditional suite of creative services, Chamoy provides Hispanic research and strategy, Hispanic campaign adaptations and translations. They believe in communicating and establishing meaningful relationships with consumers through the most effective means, if not the most lucrative.
Republica Havas | Miami, FL
Republica Havas is one of America's largest and fastest-growing multicultural advertising and communications agencies. Founded as Republica in 2006 by two Cuban-Americans, President Luis Casamayor and CEO Jorge A. Plasencia, the Miami based advertising powerhouse provides integrated services including strategy, creative, research, media planning and buying, analytics and consumer science, digital, public relations, social, and experiential marketing.
In 2018, The Havas Group, a marketing juggernaut, employing 20,000 people in more than 100 countries invested in Republica expanding the agency's reach from a regional shop to an national player. Today they provide services for an impressive client list including Walmart, Toyota, Google, Nielsen, Four Seasons Hotels and Resorts, NBCUniversal Telemundo, Universal Parks & Resorts, Miami Super Bowl 2020 and Goya Foods.
At its core, Republica Havas is a digitally focused, strategy-driven agency with a ton of capacity and resources. Their passion for storying telling is evidenced by their engaging, meaningful, and culturally-relevant campaigns. The agency takes inspiration from the cultural diversity of its hometown and its Cuban, Colombian, Mexican, Puerto Rican, Venezuelan influences as a creative canvas for their exceptional work. They're the perfect partner for clients looking to leverage the changing consumer landscape and unlock exponential growth opportunities at scale.
In addition to being a leading agency, they're also making waves in the diversity space, counseling Fortune 500 and Silicon Valley startups on establishing diversity-and-inclusion strategies and initiatives. In 2015 the National Minority Supplier Development Council recognized the agency with its exclusive Corporate Plus designation.
VS/Brooks | Miami, FL
VS/Brooks may not be as well-known as their aforementioned Miami neighbors, but they've been making moves for almost a quarter of a century and emerge my dark-horse on the list. Founded by women entrepreneurs, Vivian Santos and Diana Brooks, this full service agency prides itself on aligning its clients' business goals with their ability to execute their marketing objectives. VS/Brooks believes your agency should be your partner, not simply a vendor. They value the basics like sitting with clients, asking questions and brainstorming together.
With a headcount around 40 people, the agency is a far cry from its humble beginnings at a kitchen table. Yet both Santos and Brooks remain very hands-on with each client, irrespective of budget. They've built a culture that rewards taking calculated risks, initiative and innovation. They promote professional development by facilitating free employee education and for their efforts, in 2014, they were recognized #24 on AdAge's list of 50 Best Places to Work in Advertising and Media.

What makes VS/Brooks particularly intriguing to watch is their healthcare centric focus. With Healthcare considered the top concern among the Latinx community, their skillset and experience will make them a partner of choice in the coming year. I also wouldn't be surprised if they emerge as a major player in the impending Cannabis marketing boom under the new Presidential administration.
Capital DBG | Santo Domingo, Dominican Republic
For the first time ever, our list goes beyond the United States. Capital DBG is a self-proclaimed collective of "Artists, designers, and strategists working for brands, cities, and NGOs." Founded in 2006 by Havas veteran, Mario Davalos, Santo Domingo based Capital DBG is the largest independent agency in the Dominican Republic. Capital DBG efforts to bridge the ever-present divide between the business and creative worlds and boasts a strong client list inclusive of Pepsi, Nissan, Altice, Jameson, Motts, Stella Artois and a host of Caribbean blue-chip brands.
However it would be a mistake to label CapitalDBG as just another multicultural agency. You don't have to look any further than its founder to find it key differentiator. Davaolos is modern day renaissance man. When not running the agency, he's a nature and travel photographer, a natural resource conservationist, and the author of 4 books. His cultured background permeates throughout the agency and is representative in their work and its multidisciplinary approach. It would be unfair to limit their copy, illustration and photography to being just "creative", they are works of art representative of the talent and passion of the agency. CapitalDBG cultivates and leverages the power of creativity to solve for their clients, always asking, "What do we have to do to get better results?" If you scoured the earth, you would be hard-pressed to find work the caliber and quality of what is being produced in the capital city of the small Caribbean country.


D'Expósito & Partners
I know I'm going to get some emails about this, but once again D'Expósito & Partners is a must watch. I first featured them in 2019 and if I'm being honest I've considered them every year. They're not as young or as flashy as some of the others I will spotlight, but they're consistent and dependable which is all many clients can ask from an agency, especially when communicating a message they may not understand themselves.
The full service firm is still proudly independent, minority and woman-owned. Led by Founder and CEO, Daisy Expósito-Ulla and her husband, Jorge Ulla, D'Expósito differentiates itself from the competition by boasting one of the best teams, a great process and passion for engaging the Hispanic Diaspora. Their 2020 "Lucha vs. El Virus" PSA campaign encouraging Latinos to wear their mask to reduce the spread of COVID-19 is a major indicator of that commitment.
What I appreciate most about D'Expósito is their ability to see the Diaspora from all sides and deliver with nuance and complexity. Their campaigns are capable of authentically engaging the Hispanic consumer in a nostalgic brand experience while simultaneously introducing the average American consumers to Latin culture. It's the subtle attention to detail that only comes with experience that has made them the continuous choice of global giants like McDonalds and the NBA. As brands begin to recalibrate from messaging pivots caused by COVID-19, margin for error will be at a premium. Years of experience and commitment to the marketplace will make D'Expósito poised to be the agency of choice for Fortune 500's courting the Hispanic consumer.