Grassroots Marketing Campaign Saves Puerto Rico
4 min read
September 29, 2017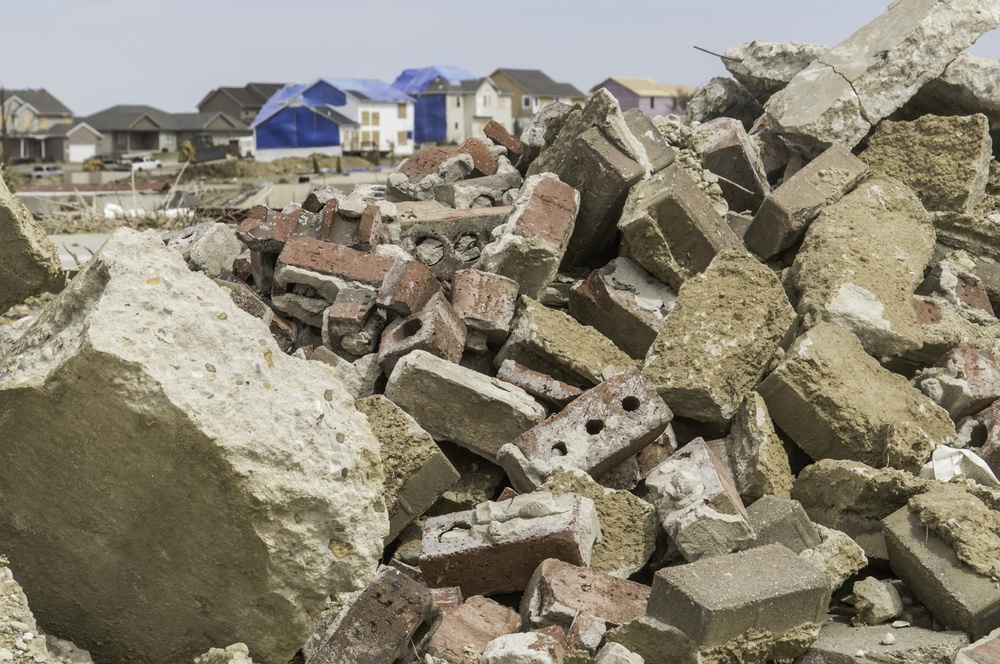 Hurricane Maria devastated Puerto Rico. As we've seen in other natural disasters or catastrophes the road to recovery is a difficult one filled with lot's of twist and turns. Especially in this case where reports indicate there isn't a single part of the island that wasn't touched by the storm the reliefs efforts are going to be massive, and need to be sustained over a long period of time so the proud people of Puerto Rico can get back on their feet. Although it's very informal and there's no "lead marketing agency" per se,there's already a Grassroots Marketing Campaign going on and this will be the catalyst for the recovery efforts that will bring Puerto Rico back to it's glory.
Grassroots campaigns at least social ones are often sparked by an event or a response to an event. Naturally you might think the event was Hurricane Maria, but in terms of this grassroots movement the event isn't Maria but the US Governments slow response to helping those on the island affected by the storm. As of this writing a week and a half since Maria hit the island reports indicate that most have received little to no government aid from agencies like FEMA , yesterday after some arm twisting President Trump lifted the Jones act for ten days allowing non US cargo ships to enter the ports on the island. When response from authorities to tragedies are slow human instinct is going to kick in which is the spark for grassroots campaigns. The people of Puerto Rico and by extension the diaspora has sprung into action on their own to get goods and supplies and help with rescue and recovery after all, lives are at stake.
Similar to most grassroots efforts the interaction is what we like to call "hand to hand combat" in this instance on many levels it's person to person friends and family checking in on each other in small clusters seeing what each other's needs are. Rationing resources as they arrive to your cohort. Small scale efforts using your own tools and even your own hands to clear roads and repair utilities. Waiting on gas lines an lines for the ATM. Remittances from the diaspora to individuals and friends and family, donations to non profits who may have non traditional means of reaching the people who need the most help. Others wary of donating who want to make sure their dollars are going directly into the hands of those who need it most look for "direct to receiver" ways of donating resources. All of these efforts can be considered part of a grassroots campaign.
Learn More About Effective Grassroots Campaigns
Another Element to this campaign is the celebrity endorsement. High visibility grassroots efforts like this one, again sparked in reaction to government response or lack there of often draw in a response from from celebrity's especially those who are socially active already or in this instance have some type of direct connection to the island. This campaign is no different mega stars like Beyonce doing a remix to the popular song "Mi Gente" and then donating all the proceeds from that song to relief efforts. Lin Manuel Miranda of Hamilton fame native Puerto Rican is also penning new material that proceeds will go to relief efforts. Another well known artist from Puerto Rico Rapper Fat Joe was able to create a grassroots marketing campaign which reached out to his famous friends like Jay-Z who donated a jet to fill with much needed supplies and food for the people of Puerto Rico. We've seen it before with viral dances and challenges and other charitable efforts if your groundswell of support and grassroots efforts beget celebrity attention it will give a boost to your campaign.
Another hallmark of this grassroots effort is the myriad of non traditional means that people have been using to communicate with one another. Platforms like what's app, Facebook groups, the walkies talkie like app Zello have gone from secondary to primary forms of communication when more traditional forms aren't available. Even larger companies like AT&T has taken a grassroots approach to help with family and friends reaching each other by setting a landing page where people can input info of their friends and family members who are AT&T customers on the island and when that person is able to receive cell service the person who put the info in will be alerted.
Word of mouth another staple of successful grassroots marketing campaign is a part of this effort as well. Especially in a terrain as diverse as Puerto Rico where you have small country villages along with larger city centers passing the word along about villages that are in need of help or roads that are blocked or people trapped or stranded or people who are OK but just have no means of communicating that with the outside world word of mouth becomes an instrumental form of communications.
Another hallmark of effective grassroots marketing campaigns is earned media. In this instance thats' spurred by a disaster, but for better or worse the level of news coverage and mentions of the island is at an All time high. These mentions can have an effect immediately and long after the recovery effort is over. Keeping the brand top of mind right now could help leverage increased tourism efforts, reaching out to diaspora and displaced citizens urging them to return, or attracting business's to the Island to help with the recovery and rebuilding effort. Either one of these options is made easier with the raised profile that comes as a result of the media coverage.
Puerto Rico has suffered a tremendous tragedy. And although it is important that they receive help from the federal government for some of the large scale elements of the recovery, it is a grassroots effort initially and sustained all throughout that's going to be one of the determining factors on how strong of a comeback this jewel of an island and it's noble people make. What are your thoughts on the grassroots efforts witnessed during this recovery or in any recovery in recent memory and it's importance to that recovery. Please share with us in the comments below we love getting your feedback.