Top 5 Secrets To Online Student Recruitment
5 min read
April 19, 2017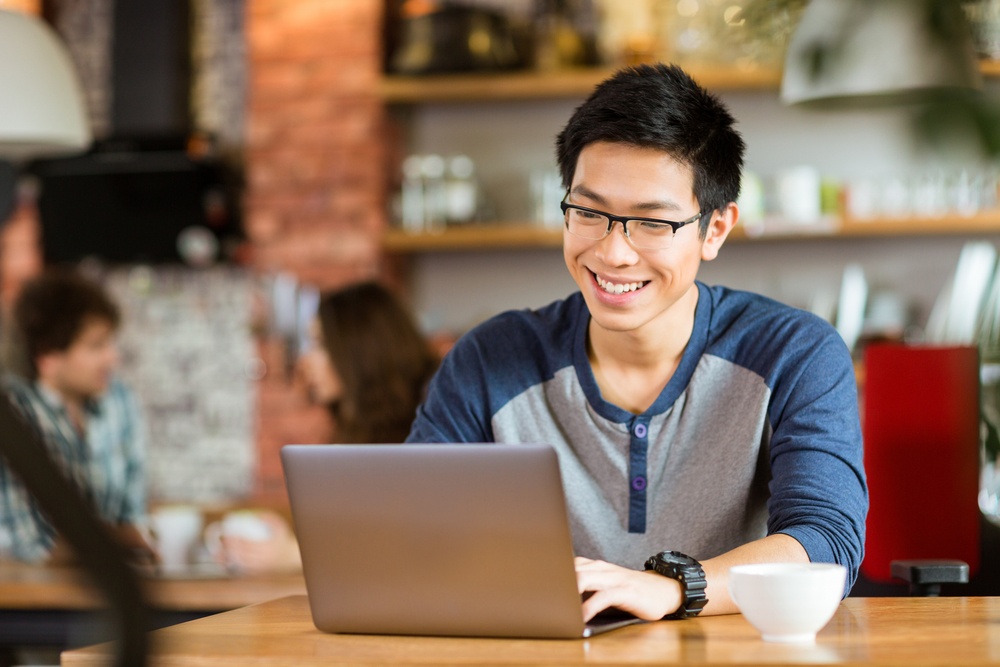 For the last 13 years, the number of online classes has risen. No longer is college reserved for the recent high school graduate. The internet has made it possible for single parents caring for young children, professionals working full-time, senior citizens looking to learn a new discipline and even those living thousands of miles from campus to take college-level classes. According to "Online Report Card: Tracking Online Education in the United States" a survey of higher education by the Babson Survey Research Group, the number of students in 2015 taking online courses in the U.S. grew to 5.8 million. Today, over 28% of higher education students are enrolled in the least one online course.
For recruiters coveting these online students, the ways of old-school brick-and-mortar admissions require a new strategy and it's easy to make simple mistakes. One focused on the way in which online students interact and base their buying decisions…the internet. For over a decade we've been successful recruiting these students before it was in vogue. Along the way, we've learned a lot and here are our top for secrets to online student recruitment.
7 Reasons to Use Hyperlocal Student Recruitment Agencies
Set Defined Goals
With any marketing initiative, it's impossible to measure success if you don't have goals. Without them, we tend to praise and reward activities that might not actually be helpful. It's not only important to set goals but to set SMART goals. SMART stands for Specific, Measurable, Attainable, Relevant and Timely goals.
Specific - Your goal should be unambiguous and communicate what is expected, why it is important, who's involved, where it is going to happen and which constraints are in place
Measurable - Your goal should have concrete criteria for measuring progress and reaching the goal
Attainable - Your goal should be realistic and possible for your team to reach
Relevant - Your goal should matter to your business and address a core initiative
Timely - You should have an expected date that you will reach the goal
As an online student recruiter, you might have goals for Visitors, Contacts, and Applicants for the year, quarter, or month and the numbers are closely related to each other. Focusing on one of these specific segments gives the clearest vision of success.
Establish a "Student Persona"
Every effective recruitment campaign has to have a clear vision of who it's targeting. Creating a fictional, generalized representations of your ideal student helps everyone involved in the recruitment process. Inbound marketers call these Buyer Personas. In education, we can call them Student Personas. Having a deep understanding of your student personas is critical to creating a digital environment that attracts online students.
To create an effective student persona, you have to present the right information about the right people in a way that helps everyone involved in your online student recruitment process know their target student better than they know themselves. Start with your current students. Find some common characteristics that make them the ideal student. Who they are, what they like, what drives them. If you need help developing a list of questions you should ask, use this guide as a baseline. Once you have a student persona, you're ready to build a campaign.
Read our Ultimate Guide to Student Recruitment

Be Organic
Search engines like Google, YouTube or social media platforms like Facebook and Instagram now give you the option to pay for traffic. While in most cases, a well-optimized campaign can benefit from paid traffic, you have to invest in an organic strategy as well if you want to capture online students. It may take some time and some expertise to optimize your site into a well-oiled SEO machine but it's an investment that is well worth it.
For the savvy student recruiter, organic traffic is the holy grail. Organic traffic is defined as the visitors that visit your site via a search query on an engine, such as Google or Bing for information contained on your site. By doing keyword research on the search terms your online student personas like to use, you will determine which keywords are most important to your recruitment efforts. Using tracking tools like Google Analytics or Hubspot, you can track the performance of your targeted keywords and see how you're currently ranking for those terms, their monthly search volume and even how difficult it is to attain a higher ranking. It's easy to get seduced by these results so it's important to focus on a core group of keywords directly tied to your predefined SMART Goals.
Based on the keyword research and your goals, conduct an audit of all the content you've developed online or elsewhere. Have you produced relevant photos, videos, testimonials, etc.? Catalog all of that content. You may be able to easily repurpose it. The internet feeds off of data and Google and other search engines like sites with more engaging content. Just because it's old doesn't mean it's not valuable or useful. Never remove old content from your site, only archive it. By removing content and pages from your site, you may be deleting an inbound link which helps your site's authority which helps prospective students find you. You want to receive SEO credit for all your hard work.
Please and Thank You
Students who elect to pursue their education online also conduct much of their business there as well. Your campaign must be respectful of their time and expectations. Well designed and streamlined landing pages are a great tool when engaging prospective online students.
Unlike directing traffic to your home page, Landing pages allow you to curate and only deliver content to visitors that they care about. Consider developing a new landing page for each student persona you are looking to attract. A landing page catering to prospective students interested in your accelerated MBA program shouldn't speak to your nursing degree or financial aid. Keep your content short and on-topic with a clear call-to-action. Your landing page shouldn't even include a navigation bar or social media share icons. The goal is to simply present an offer that is redeemable by filling out a short form included on the page. Visitors shouldn't have a way to leave until they've completed the task. In this transaction, targeted visitors get something, say an application fee waiver, and you have developed a lead. If you're doing a great job of attracting traffic by paid or organic means, this can be a very high producing and repeatable strategy.
Don't forget to fulfill the promise by setting up an automated email with the offer attached or a download link. Either way, you should consider setting up a Thank You page that visitors will navigate to upon filling out your form. This should say Thank You and give the prospective student and an opportunity to browse your programs or perhaps even convert further by setting an admissions appointment or even filling out an application.
---
With the convenience now offered with online classes, students recruitment must, at least in part, be comprised of a digital strategy. With so many competing interests, shortened attention spans and the on-demand world we live in, it will never be easy. However, with lower costs per impression and incredibly accurate digital tracking tools, the confidence in a well-crafted online student recruitment campaign should be high.